Who is online?
In total there are
6
users online :: 0 Registered, 0 Hidden and 6 Guests :: 2 Bots
None
Most users ever online was
166
on Wed Jul 03, 2019 4:07 pm

Jane Michelle
janemichelle4u@hotmail.com
Thank you so much my dear here is little about myself
ma 27-2-2017 14:20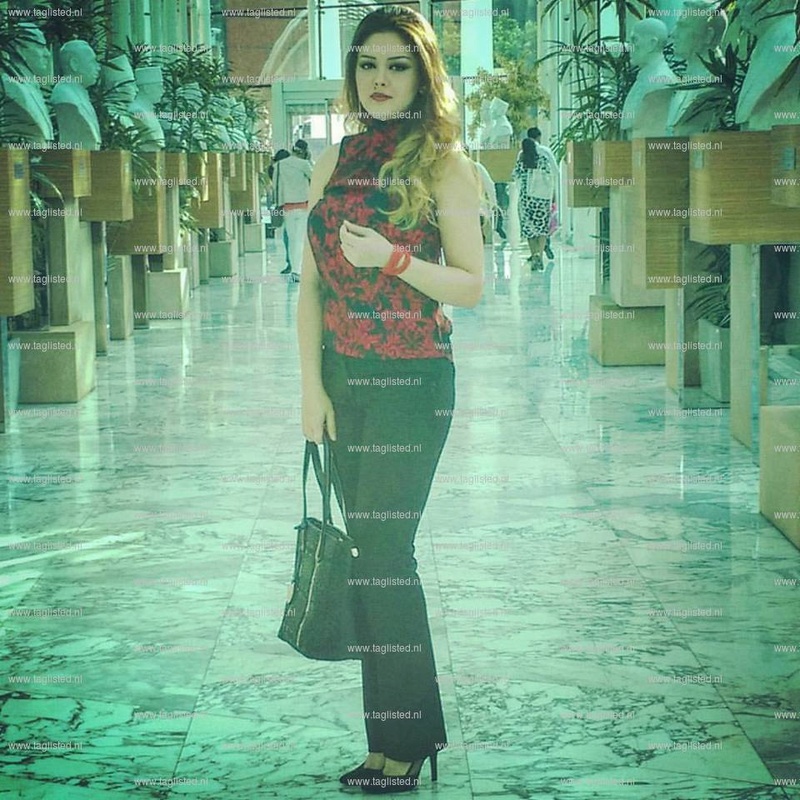 Hello my dear
How are you doing today? Thank you so much for responding to my mail i am so grateful. I will be kind and honest with you because i am a lady that has seen life, i have been in the social circle for many years, although it does not matter one's age, color or achievement, what matters in our life is your kindness to humanity and i believe that is the most important thing in life.Let me tell you little about myself.
My name is Ms Jane Michelle , am from France , i was born in France ,but left France at Age of 12 Years to England. I am age 39 now, I attended my high school in England. After then I proceeded to Basing-hall for my University which to the glory of God am working as a Senior Audit/banker in Al Rayan Bank Plc United Kingdom. I have 10 years working experience,i love and enjoy doing my work but it a very busy work that does not give me time for my self. I lost my father when i was 12 years old,it was so painful for me to live without my father because he loves me so much. 8 years later my mother died of breast cancer. It was also a great lost to me,but i discovered that it was not the end of life for me.
Because of my busy schedule which is the nature of my job my Ex Husband issued a divorce letter to me and remarried. He accused me of being busy always and that i was not having time for him but he refused to understand that i was pursing a goal. I told him that soon i will resign and we will have enough time for each other but he was impatient, although is over between us. It is my desire to have a husband of my own, being single when you suppose not is a decease of it's own,quote me right because am saying this out of experience. Have you ever been hurt by your lover?As time goes on you will get to no more about me. Well dear i don't need to stress you with my past let me stop here for now. Meanwhile i will like you to tell me in details about your self if you did not mind..
I will be glad to hear from you soon
Regards
Yours Ms Jane Michelle
Code:

Received: (qmail 17748 invoked from network); 27 Feb 2017 13:19:42 -0000
Received: from unknown (HELO amanda.hostnet.nl) ([91.184.19.31])
by 172.17.0.30 with (DHE-RSA-AES256-SHA encrypted) SMTP; 27 Feb 2017 13:19:42 -0000
Received: from snt004-omc3s44.hotmail.com ([65.54.51.81])
by amanda.hostnet.nl with esmtps (TLSv1.2:ECDHE-RSA-AES256-SHA384:256)
(Exim 4.86)
(envelope-from <janemichelle4u@hotmail.com>)
id 1ciLDG-0001iK-2R
for bulk@taglisted.nl; Mon, 27 Feb 2017 14:19:42 +0100
Received: from EUR01-HE1-obe.outbound.protection.outlook.com ([65.55.90.135]) by SNT004-OMC3S44.hotmail.com over TLS secured channel with Microsoft SMTPSVC(7.5.7601.23008);
Mon, 27 Feb 2017 05:19:35 -0800
DKIM-Signature: v=1; a=rsa-sha256; c=relaxed/relaxed; d=hotmail.com;
s=selector1; h=From:Date:Subject:Message-ID:Content-Type:MIME-Version;
bh=b8dQeA+1mu6cBLZUSpKoCrjdEKtdl/rgVvxPKhmDoJA=;
b=EOyqa4xnkBSz68neLPMJKUX8EcTX2jiDmC36VjrdVcOKQZ0vD3g4ZHp9CCTJZftW6KEEjg0T1ZUcPaeWU5P5YswD4ZZNCQLJTOOmfjMnZDKzAcLAn26IPs70dq1oTeKUZvsYrwEp0b9Q7doL5d4fo2LV9JKkX0nTJXEewMjG7iEkwiGuQocPym9nQAo+ZK2wqTE0PfAkbBz4aMuA1nAkOboxbiy9EuR4+GPoFMHR7zgKzwTaijPr7gwSLY5TD23oYVIveGYglbIIvODuC2M+C1kOlwLfsGw5uGQqYDMwZ6+PpPnLFKadxjupuYv9lnOFWnprd2S4volg4D372NtfYQ==
Received: from DB5EUR01FT043.eop-EUR01.prod.protection.outlook.com
(10.152.4.59) by DB5EUR01HT032.eop-EUR01.prod.protection.outlook.com
(10.152.5.22) with Microsoft SMTP Server (version=TLS1_2,
cipher=TLS_ECDHE_RSA_WITH_AES_256_CBC_SHA384_P384) id 15.1.919.10; Mon, 27
Feb 2017 13:19:32 +0000
Received: from DB5PR09MB0678.eurprd09.prod.outlook.com (10.152.4.51) by
DB5EUR01FT043.mail.protection.outlook.com (10.152.5.103) with Microsoft SMTP
Server (version=TLS1_2, cipher=TLS_ECDHE_RSA_WITH_AES_256_CBC_SHA384_P384) id
15.1.919.10 via Frontend Transport; Mon, 27 Feb 2017 13:19:32 +0000
Received: from DB5PR09MB0678.eurprd09.prod.outlook.com
([fe80::8524:60ce:6ca5:9787]) by DB5PR09MB0678.eurprd09.prod.outlook.com
([fe80::8524:60ce:6ca5:9787%14]) with mapi id 15.01.0933.019; Mon, 27 Feb
2017 13:19:32 +0000
From: Jane Michelle <janemichelle4u@hotmail.com>
To: TagListed <bulk@taglisted.nl>
Subject: Thank you so much my dear here is little about myself
Thread-Topic: Thank you so much my dear here is little about myself
Thread-Index: AQIV+LwLs/KcUZoigO+bdebZ/Q8wBwI42TimoOFgr/CAAt35zA==
Date: Mon, 27 Feb 2017 13:19:32 +0000
Message-ID: <DB5PR09MB0678EDAD4282100F7F5D279A81570@DB5PR09MB0678.eurprd09.prod.outlook.com>
References: <1718932358.2482982.1487773397889.ref@mail.yahoo.com>
<1718932358.2482982.1487773397889@mail.yahoo.com>,<021c01d28f8c$81009c60$8301d520$@taglisted.nl>
In-Reply-To: <021c01d28f8c$81009c60$8301d520$@taglisted.nl>
Accept-Language: en-GB, en-US
Content-Language: en-GB
X-MS-Has-Attach: yes
X-MS-TNEF-Correlator:
authentication-results: taglisted.nl; dkim=none (message not signed)
header.d=none;taglisted.nl; dmarc=none action=none header.from=hotmail.com;
x-incomingtopheadermarker: OriginalChecksum:675F7C16F5C374507B77ED11DE50B5A9FF46347D4B9F30F1E25E1382ADF88EA0;UpperCasedChecksum:12915EB9E29B914808FCFE07417E1C817AC4AEFDD95ED4B1D3B2B7DF4E6AF4ED;SizeAsReceived:7907;Count:39
x-ms-exchange-messagesentrepresentingtype: 1
x-tmn: [+RL3AP9lpSA/W42hGz5M3HPWr8JrcC1B]
x-incomingheadercount: 39
x-eopattributedmessage: 0
x-microsoft-exchange-diagnostics: 1;DB5EUR01HT032;5:ZfqKb6sNOJaDabAfhpUi7nerupqPE51/UY4MQo+nU7okAk6evUQ42yV3e2YoWzmDHfGJ3MFLW8NyNzfQNX2xGGqtdzA4vC//QjllWYnUh1Gh4gBjXY1c6Y/tV7mhE7F96jWy0YZPiGUjAfWOuHwfYg==;24:8A/Mr7XIqVRl5MORW0mFn4WP1fEac+fa4LnvG2uekH1NbGHeRpICW0tVUmgvA1r7iOjdhPkzHJE4ZbyWzkWTUHLRjxBkbr4yQAql4ULAZxs=;7:NU6CxGK6IpSOZhaX+HD3aCKtixLfVkENxEXULLFVZA5MpZobaIONHP7Tr92p0AIYl1+eA2TmLokKM8suvPCxi4oO2hNVnIjN0yJV6aM4RP7FSK+p2Rr04bPa9RRuL3fyNABsv76LglVPfXCOIGe9E38llS8rDj/oYRySCdnXrxkUSZmCaZrxg3GFxCWa4WiVl5jEcoAOoLuzsY8LBFL7/bHOaAbp99fQObYuOMqzVNiZiyOxrA+0JhWHivwH3Xd2Kz1aBW6k1fAAKNpX2TgdO8A7TiPmNAgFeSj9PZgxzmN2CWjmSxT7ee3tHBjWE3aC
x-forefront-antispam-report: EFV:NLI;SFV:NSPM;SFS:(10019020)(98900012);DIR:OUT;SFP:1102;SCL:1;SRVR:DB5EUR01HT032;H:DB5PR09MB0678.eurprd09.prod.outlook.com;FPR:;SPF:None;LANG:en;
x-ms-office365-filtering-correlation-id: 3e20fbb8-d80a-42ec-0414-08d45f1344aa
x-microsoft-antispam: UriScan:;BCL:0;PCL:0;RULEID:(22001)(201702061074)(5061506573)(5061507331)(1603103135)(1601125254)(1603101448)(1701031045);SRVR:DB5EUR01HT032;
x-exchange-antispam-report-cfa-test: BCL:0;PCL:0;RULEID:(432015087)(444000031);SRVR:DB5EUR01HT032;BCL:0;PCL:0;RULEID:;SRVR:DB5EUR01HT032;
x-forefront-prvs: 02318D10FB
spamdiagnosticoutput: 1:99
spamdiagnosticmetadata: NSPM
Content-Type: multipart/mixed;
boundary="_008_DB5PR09MB0678EDAD4282100F7F5D279A81570DB5PR09MB0678eurp_"
MIME-Version: 1.0
X-OriginatorOrg: hotmail.com
X-MS-Exchange-CrossTenant-originalarrivaltime: 27 Feb 2017 13:19:32.5686
(UTC)
X-MS-Exchange-CrossTenant-fromentityheader: Internet
X-MS-Exchange-CrossTenant-id: 84df9e7f-e9f6-40af-b435-aaaaaaaaaaaa
X-MS-Exchange-Transport-CrossTenantHeadersStamped: DB5EUR01HT032
X-OriginalArrivalTime: 27 Feb 2017 13:19:35.0343 (UTC) FILETIME=[23C4E3F0:01D290FC]
Received-SPF: pass (amanda.hostnet.nl: domain of hotmail.com designates 65.54.51.81 as permitted sender) client-ip=65.54.51.81; envelope-from=janemichelle4u@hotmail.com; helo=SNT004-OMC3S44.hotmail.com;
X-SPF-Result: amanda.hostnet.nl: domain of hotmail.com designates 65.54.51.81 as permitted sender
Authentication-Results: amanda.hostnet.nl; dmarc=pass header.from=hotmail.com
Authentication-Results: hostnet.nl; spf=pass smtp.mailfrom=janemichelle4u@hotmail.com; dkim=pass header.i=hotmail.com
X-SpamExperts-Class: ham
X-SpamExperts-Evidence: Combined (0.15)
X-Recommended-Action: accept
X-Filter-ID: KnJmo4tfeele54viduzbHLorMk9Grc8l3YH5eEypsiLEeTWaAc6kqjLLE26G4x/fNHJ96IUbmXg+
A/QrSMNgYhDIeKAUxfqu3aROYrfSLfrEeTWaAc6kqjLLE26G4x/fSVVFZzcyKVW7ory0GduC7AU1
AsGwA5+tzLI6fuW7xgmJRFcKewo/9SnERt0v6X6uWjfzRGKgDXxNN7lkKVAv49CB834c3piNTNvW
KVIwLzo8rMNnTpeYB97nKzplqOCZJ/t0BXhiHSiVxWYIQbwWROfHzJ6mVE7ewsipSVIfs4bkw7mP
1dxAeYapCJfCCZ8XEz+6p8JGbqND08KAAF2Qigly+XjV+zG/zc8GDqV7IRDlgTl6fJxyntEfhZCK
je4ZXZIJs+QBH6sGH36yBpOTsxCzei5XG/ekLX/zwae/ywZ3e2mHOgJLmHM0drLp//QV/wrnOvdK
VDo3fIpvGMwfykC8oL+S464HuY7tfQJVewNsiRrYYSN72FZhX2Bw30nUEoQYaLLhdZRjCA+xEOYY
zFyA60f9NuLcSiGTRm7iy2jXbUzJnVWXnzWPkJJQsMty+X1w0HBg7kOYu4PR66GsSEoJxWO1maYB
scmv7N3N0Ha4rAXOgWX2FBHgH187+EKv5hICVo92zvI9isesxBu4ABS118A4Fh8UX5/pb+Foq7Mq
n/FVMQEKtMhXGzEzM7MWohV+735Lb8HCuwRQpyC5ul/bO3YgJ8Vkp+w4BEtxldCNaJMWm5G71SDi
FGrtFtX08CzfQIe7c8ToiWogi0BJi/5J1uKZwQQfVEOVJV6BQ64xL7hrJSk60SF3F6RYOYr2
X-Report-Abuse-To: spam@avril.hostnet.nl


| | |
| --- | --- |
| IP address | 65.55.90.135 |
| Country | United States |
| Region | Texas |
| City | San Antonio |
| ISP | Microsoft Hosting |
| Organization | Microsoft Hosting |
| Latitude | 29.4241 |
| Longitude | -98.4936 |

_________________
**Test Profile**

Jack Cunter




Posts

: 9


Reputation

: 1


Join date

: 2011-08-13




---
Permissions in this forum:
You
cannot
reply to topics in this forum