Who is online?
In total there are
7
users online :: 0 Registered, 0 Hidden and 7 Guests :: 2 Bots
None
Most users ever online was
166
on Wed Jul 03, 2019 4:07 pm

jennifer lussin
jennifer.lussin@hotmail.com
I WOULD LIKE TO KNOW MORE ABOUT YOU
za 25-2-2017 18:48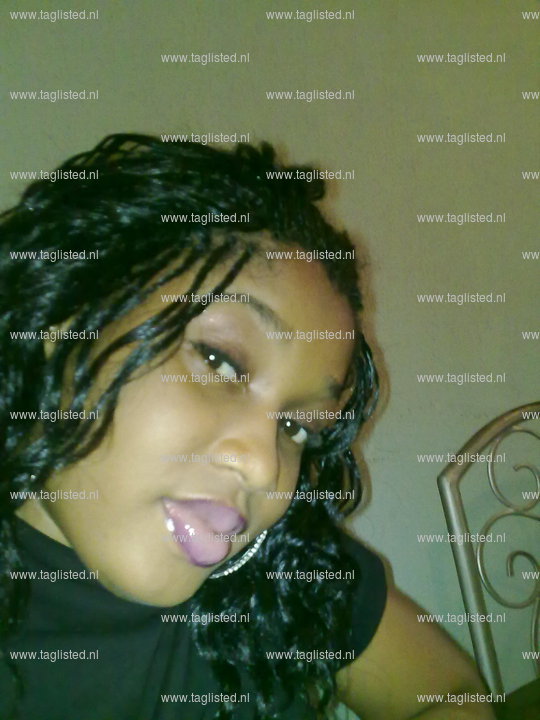 Hello Dear
How was your night over there in your country,i believe you had a nice night and that the atmosphere in your country is very nice today? Mine is a little bit warm over here in Dakar Senegal
My name is Miss Jennifer Lussin i am (24) but age doesn't matter in a real relationship so i am comfortable with your age I am from Somalia in East Africa 5.4ft tall  fair in complexion single (never married ) and presently i am residing here in Dakar as a result of the civil war that was fought  in my country some years ago
My late father Dr Fredric Lussin was a politician and the managing director of a Gold & Mine Ind in Somalia (the capital of Mogadishu) before the rebels attacked our house one early morning and killed my mother and my father in cold blood
It was only me that is alive now and I managed to make my way to a near by country Senegal where i am leaving now as a refugee under a Reverend father's care and i am using his computer to send these message to you
I would like to know more about you Your likes and dislikes your hobbies and what you are doing presently I will tell you more about myself in my next mail Attached here is my picture I will send you more in my next mail to you i will also like to see yours today!
Hoping to hear from you soonest
Yours forever
Jennifer
 .
Code:

Received: (qmail 27003 invoked from network); 25 Feb 2017 17:48:30 -0000
Received: from unknown (HELO julia.hostnet.nl) ([91.184.19.55])
 by 172.17.0.22 with (DHE-RSA-AES256-SHA encrypted) SMTP; 25 Feb 2017 17:48:30 -0000
Received: from col004-omc3s6.hotmail.com ([65.55.34.144])
by julia.hostnet.nl with esmtps (TLSv1.2:ECDHE-RSA-AES256-SHA384:256)
(Exim 4.86)
(envelope-from <jennifer.lussin@hotmail.com>)
id 1chgSI-00034D-6M
for bulk@taglisted.nl; Sat, 25 Feb 2017 18:48:30 +0100
Received: from EUR02-VE1-obe.outbound.protection.outlook.com ([65.55.34.135]) by COL004-OMC3S6.hotmail.com over TLS secured channel with Microsoft SMTPSVC(7.5.7601.23008);
Sat, 25 Feb 2017 09:48:23 -0800
DKIM-Signature: v=1; a=rsa-sha256; c=relaxed/relaxed; d=hotmail.com;
s=selector1; h=From:Date:Subject:Message-ID:Content-Type:MIME-Version;
bh=pT5nfqRdp2EJY/85HuKEJFcIDlk4NNGWSSXTlIJd/58=;
b=RKZYHAvTYcGQvAsu1lx/5bdSjwjr0i79gtPK+nVWv0aVAtQ6AZ8QWVsoxhQkeYgYJrYay2erNBg5fcf2xs6RkaRKcO5DIpcJ8i14T2SWUmjzeiE0UEVdiDOfzS8rtpYOsh7ytIoJ0i71PTnuCIvp1agxBaNvCbp+Dj/oamITwMhGSI3tuEvG/wAAO49wXVXMQ3q5TlUb4+D7mTedTws+814X1WtCksADjfXnx5hc0c6vO1DCSMFsWP+Lty0SvktkAzxacMsFJ72PlE+5fgOZVHdUtZxlUsIic9/1BVoMsar2jkdN5u/lWcgt6nBlMEpmqCpXUr4auPAymxywVPLEUw==
Received: from HE1EUR02FT051.eop-EUR02.prod.protection.outlook.com
(10.152.10.51) by HE1EUR02HT142.eop-EUR02.prod.protection.outlook.com
(10.152.11.120) with Microsoft SMTP Server (version=TLS1_2,
cipher=TLS_ECDHE_RSA_WITH_AES_256_CBC_SHA384_P384) id 15.1.919.10; Sat, 25
Feb 2017 17:48:20 +0000
Received: from AM3PR01MB1220.eurprd01.prod.exchangelabs.com (10.152.10.52) by
HE1EUR02FT051.mail.protection.outlook.com (10.152.11.7) with Microsoft SMTP
Server (version=TLS1_2, cipher=TLS_ECDHE_RSA_WITH_AES_256_CBC_SHA384_P384) id
15.1.919.10 via Frontend Transport; Sat, 25 Feb 2017 17:48:20 +0000
Received: from AM3PR01MB1220.eurprd01.prod.exchangelabs.com
([fe80::cda9:2840:a769:1f9a]) by AM3PR01MB1220.eurprd01.prod.exchangelabs.com
([fe80::cda9:2840:a769:1f9a%15]) with mapi id 15.01.0919.018; Sat, 25 Feb
2017 17:48:20 +0000
From: jennifer lussin <jennifer.lussin@hotmail.com>
To: TagListed <bulk@taglisted.nl>
Subject: I WOULD LIKE TO KNOW MORE ABOUT YOU
Thread-Topic: I WOULD LIKE TO KNOW MORE ABOUT YOU
Thread-Index: AQHNpjXFZo356urANUWT17/eITyVMKGDzVkggAADroU=
Date: Sat, 25 Feb 2017 17:48:19 +0000
Message-ID: <AM3PR01MB12200ACADDDED1934F523D13E8550@AM3PR01MB1220.eurprd01.prod.exchangelabs.com>
References: <CALqiACUUHTRuU1pWhT5S9-ovMKBrJcmReHZ-UmBUDMQf7Xtfiw@mail.gmail.com>,<02e201d28f8c$e8b75c90$ba2615b0$@taglisted.nl>
In-Reply-To: <02e201d28f8c$e8b75c90$ba2615b0$@taglisted.nl>
Accept-Language: en-US
Content-Language: en-US
X-MS-Has-Attach: yes
X-MS-TNEF-Correlator:
authentication-results: taglisted.nl; dkim=none (message not signed)
header.d=none;taglisted.nl; dmarc=none action=none header.from=hotmail.com;
x-incomingtopheadermarker: OriginalChecksum:F46ACC5EAD6D3266492260BA2C7AA77FD302E7B91F52A4804F2D6E3A35D6D06E;UpperCasedChecksum:354E4FB36831AB99BF1938AB2A04ED8CE2F05549EAFDA54BC6375DA62FDE4D13;SizeAsReceived:7823;Count:38
x-tmn: [ywuLi59lLtMUWRXCsmK049/YxutWHEze]
x-incomingheadercount: 38
x-eopattributedmessage: 0
x-microsoft-exchange-diagnostics: 1;HE1EUR02HT142;5:VGjf21Jot5Ld1lTHl7yfyEvaztJMqwAuK3M1+LCbjV7BQEENOds+/pMQmCuskLqhV3NowOvsB0PGhX2yZ89Ypo81iovwJE0rg+dtmJABhAPe070ygcEPBZlNVCrmoOKumzQZEm8rnvBkHYWYh9N9Eg==;24:ZglNJAolAe+b6m1OkEUwUvZNYXVjBv6YzdQHD+fJO8iZDcUP5b9duv6e9TwOyD5I+lgrDv7Mgs6WHnQOlrPN1oHhZm49uawjk9NzEZpgo1g=;7:YkVumka3KoTxUsSpLlq/ecJO0K8nrMJCB+wufWn6MzHly/Rt5bgbQbYquM6f02Y5Q2p82VOQB4ESb4/Yt7FXMYS5uLeDQB0pGy4E2gYgJTLU8+S/8BdlPgSn5k7qPtKlDyVhKlOfLQpngmDK3qfpa/7cjYhWMHBFhTPOvTpoEVeflG9KPwSlMmyQbWekOMAYAYOSFRTYHJPDI7p5okJNE7f9WBuyMuHKpmvrukz/V+JIn+jp6uH7MAHSudhtjqrq8RqtIUDmUHhMjjLjI+7Te5KHyJJ2w7Gwm/k5/16YZm2199ZByPmZMD2RcPzhhyYk
x-forefront-antispam-report: EFV:NLI;SFV:NSPM;SFS:(10019020)(98900012);DIR:OUT;SFP:1102;SCL:1;SRVR:HE1EUR02HT142;H:AM3PR01MB1220.eurprd01.prod.exchangelabs.com;FPR:;SPF:None;LANG:en;
x-ms-office365-filtering-correlation-id: e8c64b22-4a50-4c8a-b58e-08d45da67c98
x-microsoft-antispam: UriScan:;BCL:0;PCL:0;RULEID:(22001)(201702061074)(5061506573)(5061507331)(1603103135)(1601125254)(1701031045);SRVR:HE1EUR02HT142;
x-exchange-antispam-report-cfa-test: BCL:0;PCL:0;RULEID:(432015087)(444000031);SRVR:HE1EUR02HT142;BCL:0;PCL:0;RULEID:;SRVR:HE1EUR02HT142;
x-forefront-prvs: 02296943FF
spamdiagnosticoutput: 1:99
spamdiagnosticmetadata: NSPM
Content-Type: multipart/mixed;
boundary="_007_AM3PR01MB12200ACADDDED1934F523D13E8550AM3PR01MB1220eurp_"
MIME-Version: 1.0
X-OriginatorOrg: hotmail.com
X-MS-Exchange-CrossTenant-originalarrivaltime: 25 Feb 2017 17:48:19.9947
(UTC)
X-MS-Exchange-CrossTenant-fromentityheader: Internet
X-MS-Exchange-CrossTenant-id: 84df9e7f-e9f6-40af-b435-aaaaaaaaaaaa
X-MS-Exchange-Transport-CrossTenantHeadersStamped: HE1EUR02HT142
X-OriginalArrivalTime: 25 Feb 2017 17:48:23.0421 (UTC) FILETIME=[5C06CAD0:01D28F8F]
Received-SPF: pass (julia.hostnet.nl: domain of hotmail.com designates 65.55.34.144 as permitted sender) client-ip=65.55.34.144; envelope-from=jennifer.lussin@hotmail.com; helo=COL004-OMC3S6.hotmail.com;
X-SPF-Result: julia.hostnet.nl: domain of hotmail.com designates 65.55.34.144 as permitted sender
Authentication-Results: julia.hostnet.nl; dmarc=pass header.from=hotmail.com
Authentication-Results: hostnet.nl; spf=pass smtp.mailfrom=jennifer.lussin@hotmail.com; dkim=pass header.i=hotmail.com
X-SpamExperts-Class: ham
X-SpamExperts-Evidence: Combined (0.15)
X-Recommended-Action: accept
X-Filter-ID: KnJmo4tfeele54viduzbHAP/RnDnicffV0Wxm8Qu4dAZ27kjE8mRiNDamF95GS5aznoCGBagPM4T
pzR8QKDj0N4t5wbrFjPyog2BLCBfGgRDXBJRlS4Ks3fmCXKeHX2dimRX2yA5EwUzJp77Ja9mT3WV
necfKEUfFfL5ta9N2HYgtdO9IG9Bxr6fcfly5/6eagsrlIXnsoLDAvSe5JHA/CuLs85zA/yHEgrq
vKfKLjPw+Lxqd/jtI5dgi/GqPWkFJVOGpSEWAijkyFbMdZ/whFR6ryTk0yPFmSJ4/sf9SNPJ3XXu
YhGarYbdvcszza14V+JlpXbdQjxC9yFZTeDuXnqBd9KdaXpWqHWLRpdUMOHXs2KsRjKrCowEavDw
QuKoXuAJOi+3SQN13QXDdJtx9Lyx9D3E0WuCXCDI8lav/qp20eIwusRIZWX2VcM4sKBXY10vlNzH
qikqElPtuSSpKcBjF3xD27x6sI4XUQJcMxDSp5BoTaz/xzTDui2lLEkO3jR5NeVaJQBh0uawl0Cg
8kUvQuRvFLXj9vtC/wpnp17L4e7WTm11/zm4sxTAbrIdeyooA4Tz1XdKCCJfqNjKaUoJxWO1maYB
scmv7N3N0Ha4rAXOgWX2FBHgH187+EKv5hICVo92zvI9isesxBu4ABS118A4Fh8UX5/pb+Foq7P3
flM3lBVRT0kTrlZrq+HD8cI9ReRbNBgjIbzrdYE1yF/bO3YgJ8Vkp+w4BEtxldCNaJMWm5G71SDi
FGrtFtX08CzfQIe7c8ToiWogi0BJi/5J1uKZwQQfVEOVJV6BQ64xL7hrJSk60SF3F6RYOYr2
X-Report-Abuse-To: spam@avril.hostnet.nl


| | |
| --- | --- |
| IP address | 65.55.34.135 |
| Country | United States |
| Region | Washington |
| City | Redmond |
| ISP | Microsoft Hosting |
| Organization | Microsoft Hosting |
| Latitude | 47.6801 |
| Longitude | -122.1206 |

---
Permissions in this forum:
You
cannot
reply to topics in this forum