Who is online?
In total there are
6
users online :: 0 Registered, 0 Hidden and 6 Guests :: 2 Bots
None
Most users ever online was
166
on Wed Jul 03, 2019 4:07 pm

anne cmcclain
annecmcclain67@gmail.com
Re: MY REASON FOR THIS CONTACT WITH YOU
vr 3-2-2017 20:41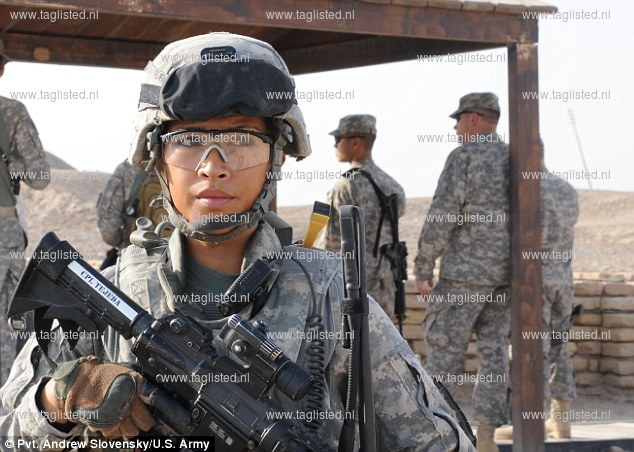 Hi  Dear,
Thanks for your kind response and as a matter of fact, i am very happy to read your mail, however, i really want to establish a true relationship that may lead into a business partner or something else. It is my pleasure meeting you, as i told you earlier my name is annecmcclain. W.Cullen, I am US military officer currently in Libya now, and i will like to get acquainted with you, I am loving, honest and caring person with a good sense of humor, My dear, i want you to know that we are being attacked by insurgents everyday and car bombs and during one of our rescue mission we came across a safe box that contain huge amount of money that belongs to the supporters of the over thrown government of Libya, which I believe was money meant for buying weapons and ammunition, and it was agreed by all Army officers present on that rescue mission that the money will be shared among us and which we did.
Out of the total fund my share was $4,560,000 ( Four Million Five Hundred and Sixty Thousand united states Dollars ) I am seeking your assistance to evacuate my share of the money out of this country ( Libya ) to your own country for you to keep it safe on my behalf till i come over to your country, So i want you to assure me that if this money is been delivered to you in your country that you are going to be trustworthy to keep the money till when i will come to your country to meet you face to face to collect the money back from you it clear to me that you might be scared of this proposal, but i want to let you know that i have made solid arrangements with a company ''Velocity delivery and security services'' and they have promised to deliver the fund through diplomatic method to any of my choosing destination.
This delivery is going to be handle legally by the'' Easy move delivery company and services'' and there will not be any form of risk involve in the process and the money will be pack safely in a truck case and the same case will be deliver to you in your country.I have decide to compensate you with 30% of the total money once after the money is delivered to you, while the rest balance shall be my investment capital in your country.One passionate appeal I will make to you is not to discuss this matter to a third party, if you do not want to be party to this business please delete this letter from your email box to avoid any leakage of this information and it will be dangerous to me based on my position here. I have chosen to contact you after my prayers and I believe that you will not betray my trust nor thwart my dream, though you may wonder why I am so soon revealing myself to you without formal introduction, well, I will say that my mind convinced me that you are the true person to help me in receiving and investing this Fund.
Note; I do not know how long we going to remain here and my fate since I have survived two bomb attack here, which prompted me to search out for a reliable and trust worthy person to help me receive and invest the Fund, because I will be coming over to your home country to invest and start a new life not as a soldier anymore. I hope my explanation is very clear but if you need further clarification just let me know and i will explain further, I want to let you know that here in the military zone we are not allow to make use of mobile phone, we only make use of radio message and email communication so please ,
let us continue communicating through email for the mean time Conclusively, i wish you could send me a reply immediately in regards to this proposal, your urgent reply will be highly appreciated,
Wait to receive your acceptable reply as soon as you read this letter.
Love from. annecmcclain. W.Cullen
Code:

Received: (qmail 29379 invoked from network); 3 Feb 2017 19:41:07 -0000
Received: from unknown (HELO amanda.hostnet.nl) ([91.184.19.31])
 by 172.17.0.36 with (DHE-RSA-AES256-SHA encrypted) SMTP; 3 Feb 2017 19:41:07 -0000
Received: from mail-wm0-f67.google.com ([74.125.82.67])
by amanda.hostnet.nl with esmtps (TLSv1.2:ECDHE-RSA-AES128-GCM-SHA256:128)
(Exim 4.86)
(envelope-from <annecmcclain67@gmail.com>)
id 1cZjjG-0000ME-Aa
for bulk@taglisted.nl; Fri, 03 Feb 2017 20:41:07 +0100
Received: by mail-wm0-f67.google.com with SMTP id c85so6528076wmi.1
       for <bulk@taglisted.nl>; Fri, 03 Feb 2017 11:41:06 -0800 (PST)
DKIM-Signature: v=1; a=rsa-sha256; c=relaxed/relaxed;
       d=gmail.com; s=20161025;
       h=mime-version:from:date:message-id:subject:to;
       bh=BKGW9ifdicqNk1jnwxwZf6iKmVCGTro/uWPzhu6+wl4=;
       b=RAEfgMIv/Z9C+SnJzDxJ6n5XhTqjzMMg0Hw4pJ16fNYFXkVUFkTrZSEEFnCnwUxTNN
        GRob4auKEDqXEy++hEPOx8jmmmN7a2Satxb8rcPsYYf/nA9gMQg48VehreI059W1Qe7X
        uMg7tK8HlAJnFYp+2uhIPOSnGGow3C/CZCMu8EAI+f6DoL1oCFuAI7g9dz51F9yu9uGr
        0iQo69nZLXTJDk33pVlBft2GoO2Zv9WEjmL6OzKzSs4e3HWgbELWRVKuzTsxQhJm9Sto
        peCUd00EfvanyXxgUF0uSB9QU1TcV73HUzsLRDyRRmNmHynMoKmFZ/RLpNrRJ9UH+NGu
        lDVg==
X-Google-DKIM-Signature: v=1; a=rsa-sha256; c=relaxed/relaxed;
       d=1e100.net; s=20161025;
       h=x-gm-message-state:mime-version:from:date:message-id:subject:to;
       bh=BKGW9ifdicqNk1jnwxwZf6iKmVCGTro/uWPzhu6+wl4=;
       b=ELHOq95/MxmJtIGLPuysjuwSB5rjMc74TBHEAqKIxqs3xjGhZBuge4Zf2I1ser7YPR
        xfSBDJjHEgeIauhLmTRL349Y6d6TvcUwhay0PEMl4d80esvzx/MFYyd682MuB5C4DVro
        wO7M2MDUXC1yF9V3N6FFfaIU7XpDtQ0kKaPSC4mnipy1/SGD+KdwxLbH/o0YX5vPOqmf
        0b4cYi5bYOTQZ4fpI2rZNSkjn5931ysm5gzKC0aKDu/tz0vnD6cdoclQDQdJYQZNR9Jo
        szsa91707M7MLg9gFYwFf5ngn595pLD2tlslClOxBk51bGgjWyAVgEnkg+suuIAEqxz1
        FjHA==
X-Gm-Message-State: AMke39lst3rE1JElyok/Vz4ASakgrMVmaEdflIfNOQkzAHi0u6qnMpXGcjCFmEMvosO5SOGCpz/tidzggr7tAA==
X-Received: by 10.28.23.70 with SMTP id 67mr2661174wmx.23.1486150865494; Fri,
03 Feb 2017 11:41:05 -0800 (PST)
MIME-Version: 1.0
Received: by 10.194.76.206 with HTTP; Fri, 3 Feb 2017 11:41:04 -0800 (PST)
From: anne cmcclain <annecmcclain67@gmail.com>
Date: Fri, 3 Feb 2017 19:41:04 +0000
Message-ID: <CABKf8PdCWfyQ+_JCEdgG0B7jZBb3iF0jQ5iaNKSFjDuZz064uQ@mail.gmail.com>
Subject: Re: MY REASON FOR THIS CONTACT WITH YOU
To: TagListed <bulk@taglisted.nl>
Content-Type: multipart/mixed; boundary=001a1147114e6c1f630547a576b1
Received-SPF: pass (amanda.hostnet.nl: domain of gmail.com designates 74.125.82.67 as permitted sender) client-ip=74.125.82.67; envelope-from=annecmcclain67@gmail.com; helo=mail-wm0-f67.google.com;
X-SPF-Result: amanda.hostnet.nl: domain of gmail.com designates 74.125.82.67 as permitted sender
Authentication-Results: amanda.hostnet.nl; dmarc=pass header.from=gmail.com
Authentication-Results: hostnet.nl; spf=pass smtp.mailfrom=annecmcclain67@gmail.com; dkim=pass header.i=gmail.com
X-SpamExperts-Class: ham
X-SpamExperts-Evidence: Combined (0.08)
X-Recommended-Action: accept
X-Filter-ID: KnJmo4tfeele54viduzbHJEN/yZ5EF/TDizqCmIouBBumWRigdIODQQcpqtfE1QoAtC+7XOcqD3s
nk2iedVq0p0json21lL/yfhnZ60+cKuhCMyafwTW/48fmWcEeT4ljHJJomoe4SutN62N9cfqPccz
RJ7chcTkEwsghu6C/tuNh+4wICtTieShJx1wrlbDlno1fCci4TX9vJFS9DZnGcUlTYKiCqrzBCim
L8vArOKjG48dIXYz47cA0T0FWx14x7pR3LpmlKfsHLD4lg9u3U/XX7nFsxiECUb0zIpfjW1c9aUV
1oY4fX3W5eOCNA39rTRcnnDEVUzj4miIkvG/lAfJNYqZJCkHOgyPp6W6odODaUsvthb6DzuJjSuy
jBXV/c10Rx/RBYEgB3XdkHRg+uuO5TcDeKjrEmYPn2IVWRt5tLuDShNJPtojq+q7VM9pGN37Y9Be
/akzdyboc2qRpZq8OnRCeV0mOhKF952TohEK5cycUs2jIDOpq4CC62a1Kytc4c+rrfiDBoQsEUjS
+h2e1j2NGg20dwVK5PvUt/9EEutLmJHg9HWgSUhTRM5swHWfWx41fhpjBFzROmu1bCh70VkeXSxg
FhKTXPVXm4dBMgQwnZBVeL2j/NJwvBH7ASJFC/49WOPBr5nlEUI4xBOmefDLffx/yO9886/z3Q0y
0EBiB9d7MxEGduS4wA5zJFgvRbmufXKT9HZbtd1BjB1OU4u/vvzEMXhVqnuGRCQnQQmliF1zLTdS
A2xSAD4vJ06yDJCwHLCVBPvFH7yRHSIw54uDsDBpAMYCKRDl0Kg=
X-Report-Abuse-To: spam@avril.hostnet.nl


At Fri, 3 Feb 2017 19:41:04 +0000, the email sender annecmcclain67@gmail.com sent you an email from the IP address 74.125.82.67 located in United States, Mountain View.
| | |
| --- | --- |
| Email Sender: | annecmcclain67@gmail.com |
| IP address: | 74.125.82.67 |
| IP address country: | United States |
| IP address state: | California |
| IP address city: | Mountain View |
| IP Postcode: | 94043 |
| IP address latitude: | 37.4192 |
| IP address longitude: | -122.0574 |
| ISP of this IP: | Google |
| Organization: | Google |

---
Permissions in this forum:
You
cannot
reply to topics in this forum