Who is online?
In total there are
11
users online :: 0 Registered, 0 Hidden and 11 Guests :: 2 Bots
None
Most users ever online was
166
on Wed Jul 03, 2019 4:07 pm

boxsky@gmail-mail.com
hey
di 27-6-2017 19:24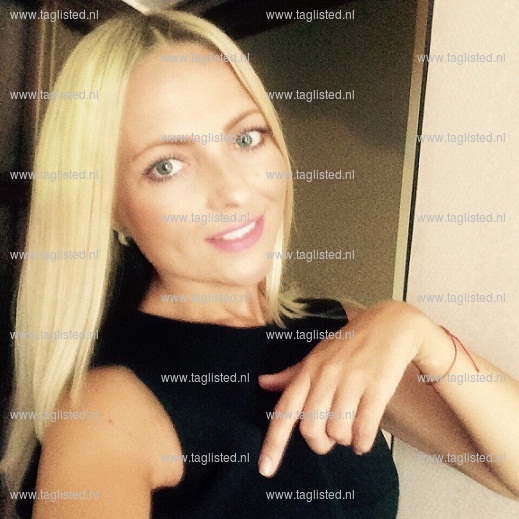 Hello my friend, how are you? I have no concept that speak in such cases, but I will try to explain why I have written to you, though I am not assured that it not an error. To me have given your address on a dating site. my purpose is an acquaintance to decent single ambitious, mature man, interested person of creation serious relations. I assume that it should be first of all fair, sincere, decent, attentive and charming man. My name Ekaterina, i divorced. I live in russia Novocheboksarsk. I would like to meet decent person with whom I can create in future a happy family. I consider myself as fair, kind, very sympathetic woman. relations should be based on mutual sympathy, trust, respect at first. I like senior men, is more than I with sense of humour, kind, gentle who is ready to care of woman. If to you is interesting write to me and send you photo. Good day. Ekaterina.
Code:

Received: (qmail 5088 invoked from network); 27 Jun 2017 17:36:20 -0000
Received: from unknown (HELO olivia.hostnet.nl) ([91.184.19.51])
 by 172.17.0.18 with (DHE-RSA-AES256-SHA encrypted) SMTP; 27 Jun 2017 17:36:20 -0000
Received: from sinwin02.sincordia.com ([87.117.242.230] helo=mail.sinwin02.sincordia.com)
by olivia.hostnet.nl with esmtp (Exim 4.86)
(envelope-from <servers@sincordia.com>)
id 1dPuPQ-0005Mp-Jt
for bulk@taglisted.nl; Tue, 27 Jun 2017 19:36:20 +0200
Received: from Sinwin02 ([127.0.0.1]) by sinwin02.sincordia.com with MailEnable ESMTP; Tue, 27 Jun 2017 18:24:17 +0100
Date: Tue, 27 Jun 2017 17:24:18 +0000
Subject: hey
To: bulk@taglisted.nl
From: =?UTF-8?B?Ym94c2t5QGdtYWlsLW1haWwuY29t?= <boxsky@gmail-mail.com>
MIME-Version: 1.0;
Content-type: multipart/mixed; boundary="--QyLSu6oo6K"
Reply-To: boxsky@gmail-mail.com
Message-ID: <B999975BD76344D292B383B888544BDB.MAI@sinwin02.sincordia.com>
X-ME-Bayesian: 40.000000
Received-SPF: pass (olivia.hostnet.nl: domain of sincordia.com designates 87.117.242.230 as permitted sender) client-ip=87.117.242.230; envelope-from=servers@sincordia.com; helo=mail.sinwin02.sincordia.com;
X-SPF-Result: olivia.hostnet.nl: domain of sincordia.com designates 87.117.242.230 as permitted sender
Authentication-Results: olivia.hostnet.nl; dmarc=none header.from=gmail-mail.com
Authentication-Results: hostnet.nl; spf=pass smtp.mailfrom=servers@sincordia.com
X-SpamExperts-Class: ham
X-SpamExperts-Evidence: SB/hostnet_nl (0.031610980031)
X-Recommended-Action: accept
X-Filter-ID: PqwsvolAWURa0gwxuN3S5dbLZBtEelHx626yyIFROGAR4maCqVBtrpELhnis4/fA5YxyBFf/2NKi
j6nZhL+34URcVUkYpExmLA3ttzFonaKgJylnjqIATE8qNBP7QU2cD7mf+GaIslHyb5RyjS9hTgpN
fuCtrYEzMEqqu3lpTDIzhrx0fLL/pcochO8m6v2F+Gic4WmP5SOxmum5hkAmyvT8K+XcH9yhgJYu
4Tdh2BHKE3S6iQfaKZC8oe06OifvYaiuXIhI6Iyakaxq+IBScXr5aCgfb+XhQFpG0EBcS5gp/mq9
WQzjO53Uu0D4qvs4pd1vvzyPNT+d+J98mpOJ+wuLP24vbhS6aBB5zdtr6IxcAzcoxh/E2BgLtzPN
U/v7E1yA48B3Tby8WRlZxk9aDruQLNOnKYS0bK46NewUYMyElL+p7yC5eEvnresic1zJgLgAPAEX
hwg92E+905SUxQC+8dk2q3d4D2mBoewPYNmscnJWGofmjgAQWAM20qxp32Aojd2Lft7/NdZL8qls
gj61yN1vHZKYDaj/EHRfffKgMDMrU3Kne4+6O64jkpREfZEYLc28fD1tE5vxGdrtgTCQYe3qVwC5
O4mDjkxgl1b3Svt6TUxXhb1+ZiTx0I7p077qdJpX6gYgMjbQL07AHKiIcSLUEgE+tD7F2wow8cKZ
S2zlV77DOdPypJLSvc4ZIU5KywHk7mRxofmeUB1fLCTK/G2NyA9jaQ0nygzc/gHW0/IdYVrx+m3e
/i/S2GRKLFVNvwO+wwgfGaajhLnyiydOsgyQsBywlQT7xR+8kR0ke843h9y3qvEgIHF4nRH6
X-Report-Abuse-To: spam@avril.hostnet.nl


| | |
| --- | --- |
| IP address | 87.117.242.230 |
| Country | United Kingdom |
| Region | n/a |
| City | n/a |
| ISP | Iomart Hosting Limited |
| Organization | Iomart Hosting Limited |
| Latitude | 51.4964 |
| Longitude | -0.1224 |

---
Permissions in this forum:
You
cannot
reply to topics in this forum