Who is online?
In total there are
7
users online :: 0 Registered, 0 Hidden and 7 Guests :: 2 Bots
None
Most users ever online was
166
on Wed Jul 03, 2019 4:07 pm

Adwoa Kimberly
kimberlyadwoa@hotmail.com
I WILL LIKE TO KNOW MORE ABOUT YOU
ma 27-2-2017 12:37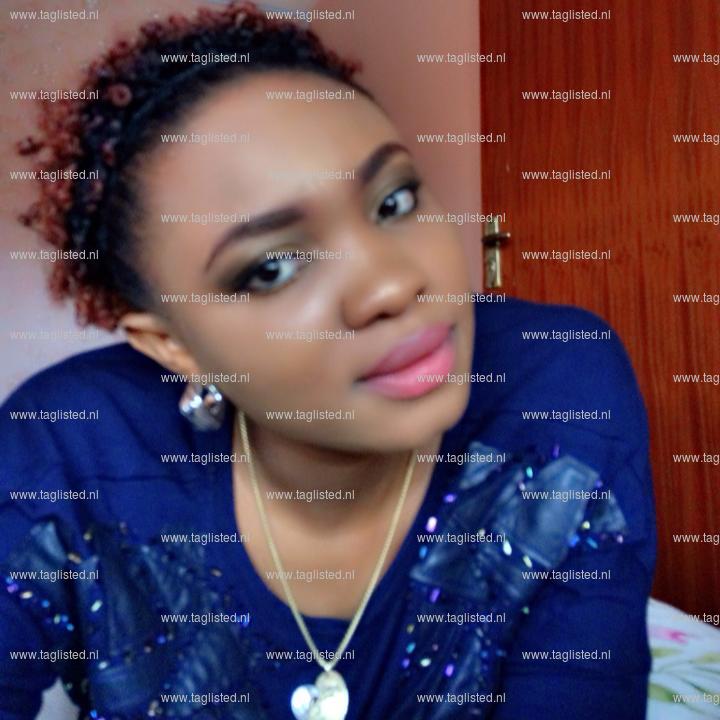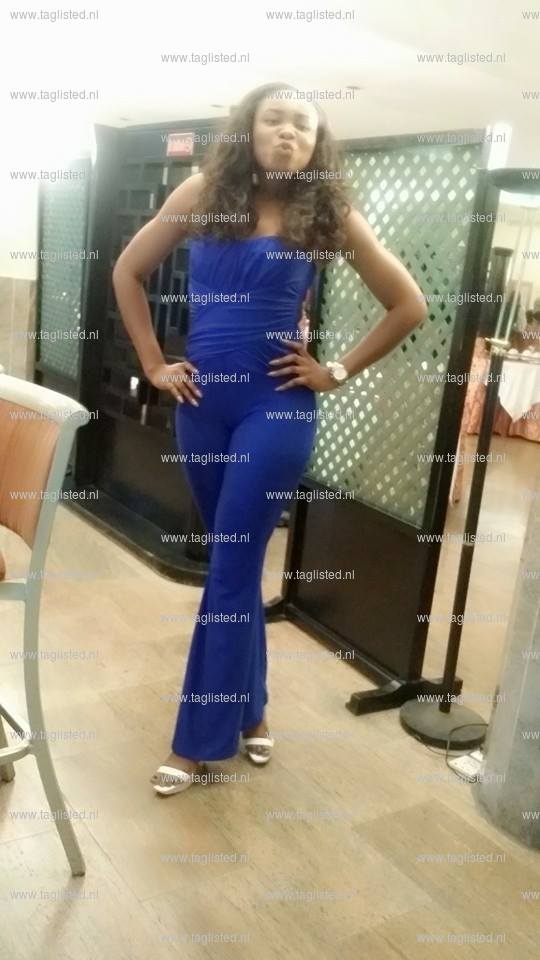 Dearest,
Thank you for responding to my mail, my name is Kimberly Adwoa, never married I am 24 years old girl,I am from Mauritania in the Maghreb region of western North Africa, 5' 7" tall; I am presently residing in the refugee camp here in Dakar Senegal as a result of the civil war that was fought in my country and Al-Qaeda Organization in the Islamic Maghreb (AQIM) or al-Qaeda in the Islamic Maghreb (AQIM) since 2005 (know in the past as Salafist Group for Preaching and Combat (GSPC) since 2003)
Ansar Allah group linked to al-Qaeda Organization in the Islamic Maghreb (AQIM).
My late father Dr Mohamed Adwoa was the managing director of Adwoa's ventures (Ltd) and he was the personal adviser to the former head of state before the Al-Qaeda attacked and killed my mother and my father in cold blood.
It was only me that is alive now and I managed to make my way to a country called Senegal where i am living now in a refugee camp, and this computer is belonging to a Reverend that has a church here in the camp. My hobbies are reading, cooking, cinema, movies,dancing and fond of little kids. I would like to know more about you. Your likes and dislikes, hobbies and what you are doing presently. I will tell you more about myself in my next mail,
Attached here is my photo hope you will like it,Hoping to hear from you soonest,
Yours.
Kimberly Adwoa
________________________________________
From: TagListed

Sent: Sunday, February 26, 2017 8:08 PM
To: 'Kimberly Adwoa'; kimberlyadwoa@hotmail.com
Subject: RE: Hellow....

Hello ,

I am happy to meet you and i hope to communicate over long relationship, i am Jack Cunter 42 years old divorced from Germany.
Please reply back at your earliest with your details and pictures.

I also have Skype and Kik messenger.

Regards,
Jack


Van: Kimberly Adwoa [mailto:ernestopoku13@yahoo.com]
Verzonden: dinsdag 14 februari 2017 12:10
Aan: kimberlyadwoa@hotmail.com
Onderwerp: Hellow....

How are you doing over there day.


Code:

Received: (qmail 8803 invoked from network); 27 Feb 2017 11:37:00 -0000
Received: from unknown (HELO olivia.hostnet.nl) ([91.184.19.51])
by 172.17.0.21 with (DHE-RSA-AES256-SHA encrypted) SMTP; 27 Feb 2017 11:37:00 -0000
Received: from col004-omc4s17.hotmail.com ([65.55.34.219])
by olivia.hostnet.nl with esmtps (TLSv1.2:ECDHE-RSA-AES256-SHA384:256)
(Exim 4.86)
(envelope-from <kimberlyadwoa@hotmail.com>)
id 1ciJbt-0003xj-FN
for bulk@taglisted.nl; Mon, 27 Feb 2017 12:36:59 +0100
Received: from EUR01-DB5-obe.outbound.protection.outlook.com ([65.55.34.201]) by COL004-OMC4S17.hotmail.com over TLS secured channel with Microsoft SMTPSVC(7.5.7601.23008);
Mon, 27 Feb 2017 03:36:55 -0800
DKIM-Signature: v=1; a=rsa-sha256; c=relaxed/relaxed; d=hotmail.com;
s=selector1; h=From:Date:Subject:Message-ID:Content-Type:MIME-Version;
bh=I+ryiL8VSPwijen4LoCj3UTnkWA96SYBLV8cPrVzkRM=;
b=UycsCosiKy1UBfZfEghU1OdHku8pRpp0+ZcApv+3ZLNfd3Etu9oG29OJbJpFMSks0qo2D/ABGZjai9RJfX/nx+H8u3CUaIKYx3EmigU4SFUQAW+kmtB3Rji5kP4nNrApFB34nc8AbQH4zPNuCCHW7s2tcz3gO8GIVGLIZXdUJQcNXKpHbrVzL5AQ4nToe81Vc4EyN3n2kxu57zTEFo+hzTseTFhSc4PwiQNeUQM3IrvtIrNp59EJ47OllkvtVWFtJzccaxQzFbT4PdCHKkwrZccS10W5Z/NkhmfYXwsLonRfBm8QcmLQETJNuSe/C7zXB7o31oEVM6ei+taJA7PQfQ==
Received: from DB5EUR01FT008.eop-EUR01.prod.protection.outlook.com
(10.152.4.55) by DB5EUR01HT103.eop-EUR01.prod.protection.outlook.com
(10.152.5.227) with Microsoft SMTP Server (version=TLS1_2,
cipher=TLS_ECDHE_RSA_WITH_AES_256_CBC_SHA384_P384) id 15.1.919.10; Mon, 27
Feb 2017 11:36:38 +0000
Received: from DB5PR0401MB2214.eurprd04.prod.outlook.com (10.152.4.60) by
DB5EUR01FT008.mail.protection.outlook.com (10.152.4.96) with Microsoft SMTP
Server (version=TLS1_2, cipher=TLS_ECDHE_RSA_WITH_AES_256_CBC_SHA384_P384) id
15.1.919.10 via Frontend Transport; Mon, 27 Feb 2017 11:36:39 +0000
Received: from DB5PR0401MB2214.eurprd04.prod.outlook.com
([fe80::814b:4030:bc:d573]) by DB5PR0401MB2214.eurprd04.prod.outlook.com
([fe80::814b:4030:bc:d573%15]) with mapi id 15.01.0933.019; Mon, 27 Feb 2017
11:36:38 +0000
From: Adwoa Kimberly <kimberlyadwoa@hotmail.com>
To: TagListed <bulk@taglisted.nl>
Subject: I WILL LIKE TO KNOW MORE ABOUT YOU
Thread-Topic: I WILL LIKE TO KNOW MORE ABOUT YOU
Thread-Index: AQHSkO3CDu24PRzqSEqCsciaCHxtbg==
Date: Mon, 27 Feb 2017 11:36:38 +0000
Message-ID: <DB5PR0401MB2214689148538A83402DE4FFBC570@DB5PR0401MB2214.eurprd04.prod.outlook.com>
References: <430393527.4514531.1487070611874.ref@mail.yahoo.com>
<430393527.4514531.1487070611874@mail.yahoo.com>,<00ff01d2906c$20ffd2f0$62ff78d0$@taglisted.nl>
In-Reply-To: <00ff01d2906c$20ffd2f0$62ff78d0$@taglisted.nl>
Accept-Language: en-US
Content-Language: en-US
X-MS-Has-Attach: yes
X-MS-TNEF-Correlator:
authentication-results: taglisted.nl; dkim=none (message not signed)
header.d=none;taglisted.nl; dmarc=none action=none header.from=hotmail.com;
x-incomingtopheadermarker: OriginalChecksum:BD53FFE1DCE7558CC6ED101C974BAEE869372A7321F3F74AD66A2E0D639883AA;UpperCasedChecksum:3CCBE0C688A4D8F4874FF29DF5498259E39584A3302BBE488A7B1F72CB380C36;SizeAsReceived:7763;Count:39
x-ms-exchange-messagesentrepresentingtype: 1
x-tmn: [5TWRo5lYiSHJHINa1Ljrh3dOG82c+pGX]
x-incomingheadercount: 39
x-eopattributedmessage: 0
x-microsoft-exchange-diagnostics: 1;DB5EUR01HT103;5:yNLipMp1evut2MHsP06+LJ7QifTHXSLg4EKj73GQjiSs3QDCfOteGI3GsDJ9WwI/XCTHCz7JOm+Bjm1tYE5m8A2jON6kiqa2MmEblEqgEfPXf9JS99N2uyCerPJzQW82lFhZc3Os4ko1Dz3SFETMfUEbWjJ6UXc7NPCByqCemrk=;24:ZbXbMT8d7LUJbFESvAG66JqRlCxORuvbNOW0vywWBSKCU5wTFRKoDyx8eIhZmkN6C/ywK1IgkC57T7T7heUs1Sbxjw5UYnbEOv6NtEScWJ0=;7:9+gIpw5sfPbhIaWtnfI/LxsBB4hRi9jkI7NrCKW8k4QGLIHf/mqz1jBA0urT/1e7SWxuo1Wb8qFIWn8e3PAOvc4yPplHcZZvST8TTszn5klA7/cEhmHH3f1P0u4AFlbHaBqHoSyLvDo3xqRPtW2E+j9COr0Z3fcKJ0dqswtFsqw2EzRINY0T/LaGdGjp/8vAMzmY4u8VVwQ1q3neidiw1fDTPfNiHRcn5wWcavexnrOPZdmbavwQodD3ZFE4CaedXJ/HuEgInGZsXQC8AoqxyIGOgBw9nJn5QdwS6cPNI5zMizUj2/G4EYE3YMEFacIU
x-forefront-antispam-report: EFV:NLI;SFV:NSPM;SFS:(10019020)(98900012);DIR:OUT;SFP:1102;SCL:1;SRVR:DB5EUR01HT103;H:DB5PR0401MB2214.eurprd04.prod.outlook.com;FPR:;SPF:None;LANG:en;
x-ms-office365-filtering-correlation-id: 812f8d18-b299-4c25-18fa-08d45f04e4a3
x-microsoft-antispam: UriScan:;BCL:0;PCL:0;RULEID:(22001)(201702061074)(5061506573)(5061507331)(1603103135)(1601125254)(1603101448)(1701031045);SRVR:DB5EUR01HT103;
x-exchange-antispam-report-cfa-test: BCL:0;PCL:0;RULEID:(432015087)(444000031);SRVR:DB5EUR01HT103;BCL:0;PCL:0;RULEID:;SRVR:DB5EUR01HT103;
x-forefront-prvs: 02318D10FB
spamdiagnosticoutput: 1:99
spamdiagnosticmetadata: NSPM
Content-Type: multipart/mixed;
boundary="_005_DB5PR0401MB2214689148538A83402DE4FFBC570DB5PR0401MB2214_"
MIME-Version: 1.0
X-OriginatorOrg: hotmail.com
X-MS-Exchange-CrossTenant-originalarrivaltime: 27 Feb 2017 11:36:38.4921
(UTC)
X-MS-Exchange-CrossTenant-fromentityheader: Internet
X-MS-Exchange-CrossTenant-id: 84df9e7f-e9f6-40af-b435-aaaaaaaaaaaa
X-MS-Exchange-Transport-CrossTenantHeadersStamped: DB5EUR01HT103
X-OriginalArrivalTime: 27 Feb 2017 11:36:55.0483 (UTC) FILETIME=[CC34D8B0:01D290ED]
Received-SPF: pass (olivia.hostnet.nl: domain of hotmail.com designates 65.55.34.219 as permitted sender) client-ip=65.55.34.219; envelope-from=kimberlyadwoa@hotmail.com; helo=COL004-OMC4S17.hotmail.com;
X-SPF-Result: olivia.hostnet.nl: domain of hotmail.com designates 65.55.34.219 as permitted sender
Authentication-Results: olivia.hostnet.nl; dmarc=pass header.from=hotmail.com
Authentication-Results: hostnet.nl; spf=pass smtp.mailfrom=kimberlyadwoa@hotmail.com; dkim=pass header.i=hotmail.com
X-SpamExperts-Class: ham
X-SpamExperts-Evidence: Combined (0.10)
X-Recommended-Action: accept
X-Filter-ID: KnJmo4tfeele54viduzbHCO4DqRLkxpxV1wnHSRZj+TqpHMTGryrU1C/bhzQy+r9GW77cq2+si66
T44+g4GYCBQ8HnF7PcrRUfw+Cus5Hj49AIdvVlzAvxJBOzgo1KsiET18MCd9qeaQg8thLa2mmEof
3QfmNJKhRqFrDK22bzpM6MCpoHt6XUa38fWnmkJQ2I53tu7CBzJtzybgkZRCpu7gtJyskOFkZNQE
qtyxAPVFTo72BA6gngolDSbrj+oxz4xPKcU+9wFpz+XvJ8dfY8DJ8DKDovULrRKPaLnK6kz9/3cK
5zo6IukzOn6s2v5fxtEMuQ2nSr24JA9m4XR5UY8mX/tVsejZFSbC5yrk95cb+rMRUmPGXqAjhVPP
UK7eXIDrR/024txKIZNGbuLLaAK92PDlizPp6IXXfdgxNK6rvmDgS83Tv0CqJY/3GL/MWLnkS7PH
NVKLk2MnewxkVAfsEkrQv7mQAoxN+66/QSb+g7hONahkpcSm9CEHdnOdhj8LqERgwvQj8q9qZrF5
LQuLP24vbhS6aBB5zdtr6Ixo/9HAWcxANShSxSGh+QLLPPuDfBI4WVfVjvF/XioEBr0o6BlCJkDM
FCWObEn8UNBXtF+mzks4FQ1HSOdsXUaubvzU++86bmAzdVZ1m/903+KM0w/5CGfJrRAnC5YtFEhq
d9ckUlXiqL/XZjbphPYuOrrtiwWYJQXWbirb54JN9e4inxptfpfQXWRkn8kbJgG5L1KcoynV78ix
mvivGs2NkLGs/67fxNyV6FM7ouQaMX0SnlQxuolUhhvTNAj1pUgxL7hrJSk60SF3F6RYOYr2
X-Report-Abuse-To: spam@avril.hostnet.nl


| | |
| --- | --- |
| IP address | 65.55.34.201 |
| Country | United States |
| Region | Washington |
| City | Redmond |
| ISP | Microsoft Hosting |
| Organization | Microsoft Hosting |
| Latitude | 47.6801 |
| Longitude | -122.1206 |

_________________
**Test Profile**

Jack Cunter




Posts

: 9


Reputation

: 1


Join date

: 2011-08-13




---
Permissions in this forum:
You
cannot
reply to topics in this forum