Who is online?
In total there are
9
users online :: 0 Registered, 0 Hidden and 9 Guests :: 2 Bots
None
Most users ever online was
166
on Wed Jul 03, 2019 4:07 pm

sara lonan
sarakoshy35@gmail.com
I WILL LIKE TO KNOW MORE ABOUT YOU
ma 27-2-2017 14:48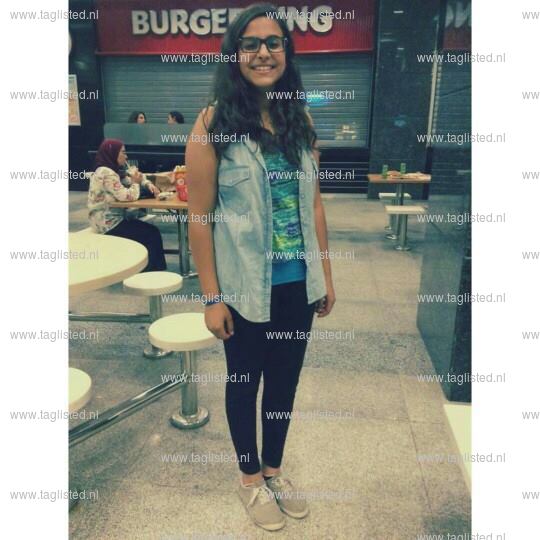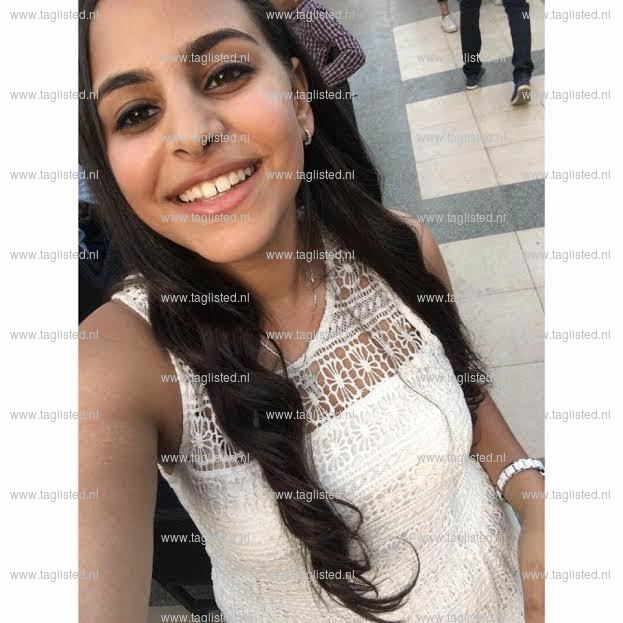 Hello Dear!
How was your night over there in your country and the day,i believe you had a nice night and that the atmosphere over there in your country is very nice today? Mine was a little bit warm over here in Istanbul Turkey.
My name is Lonan Sara,i am (23yrs) but age doesn't matter in a real relationship,so i am comfortable with your age,I am from Syria in Southwestern Asia, 5.4ft tall, fair in complexion, single,(never married ) and presently i am residing here in Istanbul Turkey as a result of the ISIS war against Syria government in my country.
My late father Eng. LONAN KOSHY he was the managing director of Zinco Metal Galvanizing (Ltd) in Aleppo (A city in Syria my country) before the ISIS attacked our house one early morning and killed my mother and my father in cold blood.
It was only me that is alive now and I managed to make my way to a near by country TURKEY by the help of U.N where i am leaving now as a refugee under a catholic church and i am using one of the reverend father`s computer to send these message to you.
I would like to know more about you.Your likes and dislikes,your hobbies and what you are doing presently.I will tell you more about myself in my next mail.Attached here is my picture.
Hoping to hear from you soon
Yours
Sara
Code:

Received: (qmail 3829 invoked from network); 27 Feb 2017 13:47:55 -0000
Received: from unknown (HELO amanda.hostnet.nl) ([91.184.19.31])
by 172.17.0.44 with (DHE-RSA-AES256-SHA encrypted) SMTP; 27 Feb 2017 13:47:55 -0000
Received: from mail-wr0-f169.google.com ([209.85.128.169])
by amanda.hostnet.nl with esmtps (TLSv1.2:ECDHE-RSA-AES128-GCM-SHA256:128)
(Exim 4.86)
(envelope-from <sarakoshy35@gmail.com>)
id 1ciLec-0002SO-D4
for bulk@taglisted.nl; Mon, 27 Feb 2017 14:47:56 +0100
Received: by mail-wr0-f169.google.com with SMTP id u48so2805273wrc.0
for <bulk@taglisted.nl>; Mon, 27 Feb 2017 05:47:54 -0800 (PST)
DKIM-Signature: v=1; a=rsa-sha256; c=relaxed/relaxed;
d=gmail.com; s=20161025;
h=mime-version:from:date:message-id:subject:to;
bh=6kyW5HeM/29dVySGbKtnt0w5igib5TKgJokGS2DFwGE=;
b=Pz4MQy2Bcha8+HXZf9o82rmWsFEbIdhuOUU6GnKdN6lx3nN/a8pC+2SWMORyEp8urL
RHBa6zRfd+PpjN95Vlp4A3TdrMs1NiuukbYDF8mPKmBGZTquj3OaCNJXfCF8achLzL3s
5RY5/TRKx+xzauXPfuCptLpQZDxm7XxebJpLa6xtuPQUmsbKxfaHh+HSrAUlK2sYh62v
GAcj4Klp21Ja2dCEMXy/ga/TfuE5zZIKzJJuqts6OmeGn1w89RaqiGiuQMFIyZnrYJ6+
FNXzhiQHUPXtcZ/pnvMZOSkwt7+tFfIisTuEocVVCrM+rnNn3awyXZ+5rgakmKOgtWku
autg==
X-Google-DKIM-Signature: v=1; a=rsa-sha256; c=relaxed/relaxed;
d=1e100.net; s=20161025;
h=x-gm-message-state:mime-version:from:date:message-id:subject:to;
bh=6kyW5HeM/29dVySGbKtnt0w5igib5TKgJokGS2DFwGE=;
b=P+oCVDOFRfaiSnfvvP0EKhKMJOBzIYej0o7tVdSZ41N9z/F/dQdrl6p1hm8X8uinRH
1TPHvMy59B06d8pd+4y86Bzmgbee/MHBG5ldQ4pGlyBpqfG2ih97+91IKEVzkOlDCALO
5A3d1ZEyr8A1JQkhd/FYaZy88FmReNEtYgu9yDdWHUMXeRd5N9pwpGDV6Pgv6Ip2XmQQ
94pcSlbYJAlM5p+Wo2Uovx/5PZdx1Sh2vcnLfCfJGIoI6I7/HA1H+mcTDtXQVP1G3FNc
EtwmkjakPohJj8YGSBjijfJH/WfTduNXHxLM+EVMx4/MkrrHDOm//ou5dvyHmCgWCigN
KI3g==
X-Gm-Message-State: AMke39m3tJEwVE2KqRkzbW0ApBe1wxjOSfzYJYodxf1aGoxfGW9/hc+cYYhIH7Ip2/DzhifCZ4Y/YF4ueZxsCg==
X-Received: by 10.223.175.15 with SMTP id z15mr11184540wrc.84.1488203273659;
Mon, 27 Feb 2017 05:47:53 -0800 (PST)
MIME-Version: 1.0
Received: by 10.80.172.195 with HTTP; Mon, 27 Feb 2017 05:47:52 -0800 (PST)
From: sara lonan <sarakoshy35@gmail.com>
Date: Mon, 27 Feb 2017 01:47:52 -1200
Message-ID: <CAMm0Ph2XQehC_GLC-P-pRbYXASLKen=bAEBbca7eVmfDKry2iQ@mail.gmail.com>
Subject: I WILL LIKE TO KNOW MORE ABOUT YOU
To: TagListed <bulk@taglisted.nl>
Content-Type: multipart/mixed; boundary=f403045f51747d0f030549835315
Received-SPF: pass (amanda.hostnet.nl: domain of gmail.com designates 209.85.128.169 as permitted sender) client-ip=209.85.128.169; envelope-from=sarakoshy35@gmail.com; helo=mail-wr0-f169.google.com;
X-SPF-Result: amanda.hostnet.nl: domain of gmail.com designates 209.85.128.169 as permitted sender
Authentication-Results: amanda.hostnet.nl; dmarc=pass header.from=gmail.com
Authentication-Results: hostnet.nl; spf=pass smtp.mailfrom=sarakoshy35@gmail.com; dkim=pass header.i=gmail.com
X-SpamExperts-Class: ham
X-SpamExperts-Evidence: Combined (0.15)
X-Recommended-Action: accept
X-Filter-ID: KnJmo4tfeele54viduzbHLw73hbArp9zawLPPkml6zgG87+veBHvypMfWxaNYyfJm1iKWRg2DjnA
16PiBqQUAwvBoHHywC4l0y+hi3334BzAm+POiBFiK5kWD8RJ0cGNiwQzKw+6v3CaIMG6s7LqJHtD
xqFF2xnb+JirptzZ9w+ncmiK7Zco8MPBEpKMNy1clS3pcIM8/bcvSE3kQDC5Mqvgy/D14lSjIuYH
FMoDHQT2x4cqeNjsdJrsfEj/kMFJQS0G5WXbr4I0++kzQABD9IA8ZxCRF+zrPGZ/jNwurcdRXxKF
5tPxTxfD0dMN+t5ZtULYUlrA06NSgZV91xQxN7hWVXgQ3527yDR1icjJPk3A06vN6HqM032qjoZT
/f20o+xniExYAIJaxPsL7MT62byPJb8Gg/3H9xQDDapWwNFP7a5CBBTmln60i0AvHTs8nMCWlXzN
75esD+/m0XeDoL4z7ETsydzNFICwCml0qaGWTvf8REMKT6zscWCRw3rIGA2xHbLTAmi2H03NagOi
83gzB9lIAcNVc+MYDYytTlt4cuYLB88qtiaHQVS4rYeblv8ceoj80ckGGMG/E4RZYLVMVgat3TQa
aU1HqyTxak55nzL4YRLClWuMPFGDl2tB9/wyR8kiMkUYmQJ8RxdH4kGDidrMP8/Ccm+Kx4XnrLFz
2SaAAunY27bMzLFjHuYHSoEqQbWsqG2N4M+B3SGB4PEKrCh8lkp1cjZ9cbsW6kmvURq8UIV07OXz
wF8Es6VeE4vxOW0NOIriYUAEHgMehWAtW4hAlpiN5ElSPRXvRps=
X-Report-Abuse-To: spam@avril.hostnet.nl


| | |
| --- | --- |
| IP address | 209.85.128.169 |
| Country | United States |
| Region | Texas |
| City | Irving |
| ISP | Google |
| Organization | Google |
| Latitude | 32.85 |
| Longitude | -96.9613 |

Jack Cunter




Posts

: 9


Reputation

: 1


Join date

: 2011-08-13




---
Permissions in this forum:
You
cannot
reply to topics in this forum