Who is online?
In total there are
6
users online :: 0 Registered, 0 Hidden and 6 Guests :: 2 Bots
None
Most users ever online was
166
on Wed Jul 03, 2019 4:07 pm

f.felicia94@yahoo.com
HOPING TO HEAR FROM U
wo 15-3-2017 08:38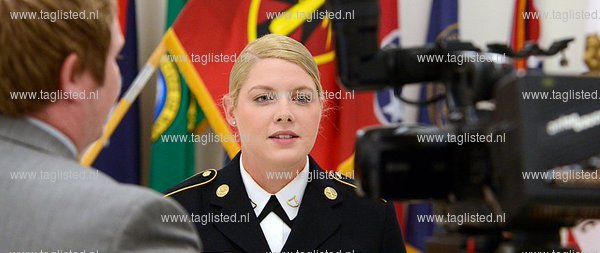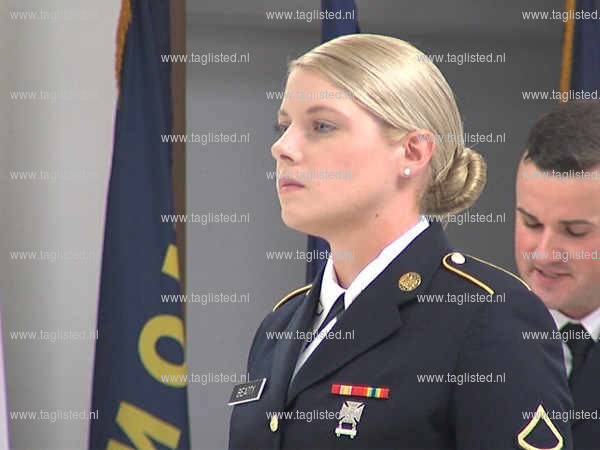 Hello .
I feel great to hear from you again, like i told you that my name is Sgt Miss Vera Hester single female from the United State, i am a United State Military / Nasa but i am presently in Yemen for fighting with terrorist and peace keeping, supportive and caring sincerely i really want to establish a true relationship that may lead into good things in life or something else with you, is my pleasure meeting you.
Currently am in Yemen now, i am ICU Nurse to United state Army here in Yemen, i will like to get acquainted with you, am loving, honest and caring person with a good sense of humor, I enjoy reading, working , traveling, meeting new people and knowing their way of life, I enjoy watching the sea waves and the beauty of the mountains and everything that nature has to offer.
Am an easy going lady that will do anything for the person whom i love, can you tell me something about yourself in your mail to me so that i will do the same while i reply back with some pictures, am sorry could not send pictures now but i promise to send in my next mail PLEASE !, am waiting for your mail, have a wonderful day.
Sgt Miss Felicia
Code:

Received: (qmail 10152 invoked from network); 15 Mar 2017 07:40:33 -0000
Received: from unknown (HELO julia.hostnet.nl) ([91.184.19.55])
by 172.17.0.20 with (DHE-RSA-AES256-SHA encrypted) SMTP; 15 Mar 2017 07:40:33 -0000
Received: from nm47.bullet.mail.gq1.yahoo.com ([67.195.87.211])
by julia.hostnet.nl with esmtps (TLSv1:ECDHE-RSA-AES128-SHA:128)
(Exim 4.86)
(envelope-from <f.felicia94@yahoo.com>)
id 1co3Xq-0002g5-Rs
for bulk@taglisted.nl; Wed, 15 Mar 2017 08:40:32 +0100
DKIM-Signature: v=1; a=rsa-sha256; c=relaxed/relaxed; d=yahoo.com; s=s2048; t=1489563629; bh=MMyGmwt3GpuIU+FrQK3judGYDtrcjxOwnoMJA9H/BmA=; h=Date:From:Reply-To:To:Subject:References:From:Subject; b=kSaoCA2Udkx4mmGu5SjqsbZP8MIeIqmBTdiw3fQbkKZi6nNzVe/2KVZrpPuyamN+HzAFXXLClf+74lgl/vylwXSC8PRBtR0TIB0p+gSV4/cz+Rqia+jCxMjOrpk91xDoeIaaLD0DzHe7r+xxqqzVZK8kbraBKr8R6G1zoh06qWVxNP7jlC5YvB2ZDM2az7heaYyR4D/VBwrGSmYRh7/ly3m+xWLwhSW9CsLci1mwM/fd0l0IOVLcJW7Pg5HG3+gVYn6fsfLcN2fyGOKIeHYv1Qn1js2Xo+1KBOmtwuS82Vfdgzm3Ro/SF+TJpI0Vr0Ev0aFZozWluKH3+d+QFLSGdQ==
Received: from [127.0.0.1] by nm47.bullet.mail.gq1.yahoo.com with NNFMP; 15 Mar 2017 07:40:29 -0000
Received: from [98.137.12.57] by nm47.bullet.mail.gq1.yahoo.com with NNFMP; 15 Mar 2017 07:37:38 -0000
Received: from [66.196.81.171] by tm2.bullet.mail.gq1.yahoo.com with NNFMP; 15 Mar 2017 07:37:38 -0000
Received: from [98.139.212.201] by tm17.bullet.mail.bf1.yahoo.com with NNFMP; 15 Mar 2017 07:37:38 -0000
Received: from [127.0.0.1] by omp1010.mail.bf1.yahoo.com with NNFMP; 15 Mar 2017 07:37:38 -0000
X-Yahoo-Newman-Property: ymail-4
X-Yahoo-Newman-Id: 506035.46995.bm@omp1010.mail.bf1.yahoo.com
X-YMail-OSG: YDMPQ5EVM1mg5ALjqRsLoOk5o_kX4oQu_WSfW07EQi3SbeawkToVoPZw5MhgRO6
DLZaZ2boqQ7NC3rpQC_PsdR1D5wBBZVs8_siK3YnxM8.i3WOLpD3VhOqcW5SwIgVWQxdg8koyEGb
17sY5YkCQkrdcJO7umizJVmaA1uXWLRx_uwxa5OiHNWbj.hCu.J43MU.Ym9HMDUIt.cfpDxxnwp2
yZWob2JcFA3NDRumDHpwa_f5sJuJE65RyR6JadRKlj06zoyt6lcrNxhCAoA77pESFWT2BJ.B628s
x4FjMQFwkSHJSPwnUUIosKB3Cdy.HPqE2bOs5r6UjJp7lW5iP_0ypNTj50DKvJqwDscA3ygZSUp6
HyItob4NTo4Ei3IPzUE3n2m3D9dmdhQK6KG6CJnlaKQCibPXFVvNyua.JqvTJ8gG7Z_eOdUg0hu6
fSRfRdoD_RRFdW2YsyrnRPyS9j_G6BZ8XSe6zZNLfyWXEoh3rQYAZWivFVNrvh16Dzt8byOjktLy
x8MnJ_od7THEMpTSgzS_Q_2tU
Received: from jws400147.mail.bf2.yahoo.com by sendmailws141.mail.bf1.yahoo.com; Wed, 15 Mar 2017 07:37:38 +0000; 1489563458.073
Date: Wed, 15 Mar 2017 07:37:34 +0000 (UTC)
From: <f.felicia94@yahoo.com>
Reply-To: <f.felicia94@yahoo.com>
To: TagListed <bulk@taglisted.nl>
Message-ID: <1618281587.397468.1489563457921@mail.yahoo.com>
Subject: HOPING TO HEAR FROM U
MIME-Version: 1.0
Content-Type: multipart/mixed;
boundary="----=_Part_397467_1484302423.1489563457921"
References: <1618281587.397468.1489563457921.ref@mail.yahoo.com>
Content-Length: 73668
Received-SPF: pass (julia.hostnet.nl: domain of yahoo.com designates 67.195.87.211 as permitted sender) client-ip=67.195.87.211; envelope-from=f.felicia94@yahoo.com; helo=nm47.bullet.mail.gq1.yahoo.com;
X-SPF-Result: julia.hostnet.nl: domain of yahoo.com designates 67.195.87.211 as permitted sender
Authentication-Results: julia.hostnet.nl; dmarc=pass header.from=yahoo.com
Authentication-Results: hostnet.nl; spf=pass smtp.mailfrom=f.felicia94@yahoo.com; dkim=pass header.i=yahoo.com
X-SpamExperts-Class: ham
X-SpamExperts-Evidence: Combined (0.15)
X-Recommended-Action: accept
X-Filter-ID: KnJmo4tfeele54viduzbHAxPuo9LmAePc814kLfvqwXQRb0d+HTCRqSOvu8eeZw/m1iKWRg2DjnA
16PiBqQUAx4f02WNCVgD29v5IZrx6ZSWbPvNJJ5+1/ZjsJ1LZJoliwQzKw+6v3CaIMG6s7LqJP7H
Vmx5T9Y1vPzgIZKaOl65gClvHrALFq2LRHbXJJ8aR7AfxHluFx3idx/4XUFSXcFnoaYhN2T9gIQz
GELDkdsKeCzj2OtpqnQcGBGO9SD+EmIbQ0P0emO8/ype1ZQl+U/47S5zRu5ofGuIRfRFu2QccBIk
1Sag4dKiqCrF8eZZ43tuHG0yHyZ4Fd44kRbf9hAcYzCDI8XNiMNER0lBnNIkVpG9Q3jsD9g+eiYc
8TmqoP93qvu+hhTRfRtu64yLqt9y1in43yrcMsj+2fCE8psVQ1v3VQNG2qWukEd5ZRDnvR0c4zYK
YNjSYFZfuZK8mfprrrbt0/PNNffKhkLhV+VFV/UBdxjXKUfs0DQWY7rqswlrbtaYoP3pEVVCBzGh
X5ZO9/xEQwpPrOxxYJHDesing8MpZWXgSBwlGDEZQXDjzL8Ri60JzMcHKV0VJV1IjEGKBa5d7W0R
pHZTib9gIGGISGbm10zK21PQx24aQF3Ge81f9RsOllZcNHiWWa4OgRxtTG5ezTTTiTLh4GL4gSX4
FQdcaOnQnwWlP4noAVPGEVx1gKPEWMikZs54UiDpFFmpfrrcV/zkGEvDoEp90IxaCk7oY4ACdEAW
oAswqxQSl3J2VWv+2RAXKKp4RhdmIXn5SF60Po3tL+Z9khYoWDP3qKySPnsYd+2UyOdUdGGW2mNe
FXyDkL1lV1AfTI9ZJg==
X-Report-Abuse-To: spam@avril.hostnet.nl


| | |
| --- | --- |
| IP address | 98.139.212.201 |
| Country | United States |
| Region | California |
| City | San Jose |
| ISP | Yahoo! |
| Organization | Yahoo! |
| Latitude | 37.3422 |
| Longitude | -121.8833 |

_________________
**Test Profile**

Jack Cunter




Posts

: 9


Reputation

: 1


Join date

: 2011-08-13




---
Permissions in this forum:
You
cannot
reply to topics in this forum