Who is online?
In total there are
4
users online :: 0 Registered, 0 Hidden and 4 Guests :: 1 Bot
None
Most users ever online was
166
on Wed Jul 03, 2019 4:07 pm

Zinab Mohammed
arief@undip.ac.id
Dear Sir/Ma
wo 12-4-2017 19:04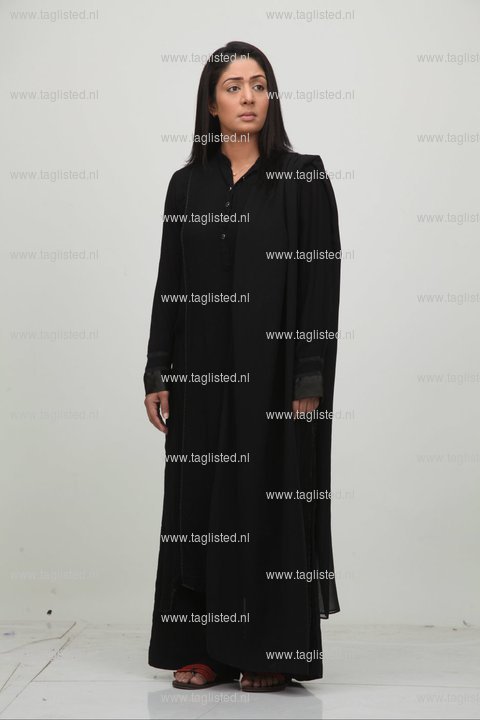 Dear Sir/Ma
I hope my mail will fine you and your family in good health. My name is Zinab Hassan  Mohammed, i know it will be a big surprise for you to receive my email because email like these fly over the Internet telling people about funds and every other things. but my self always receives offer from the internet which i normally delete because i believe it will be scam letter but please i beg you and i swear to the Allah i worship that what am telling you is not a joke or a scam, if you follow everything i have said in my letter both of us will be happy for the rest of our life.
am from Libya and my husband is one of the late Gaddafi sons driver.it was my husband who took Gaddafi family to Niger and Algeria when they ran from Libya. but he came back to Libya and died when their convoy was hit by NATO bomb. but he told me something very important when he was alive. he told me how he took some money from Gaddafi son and kept it in a secret place.
he said the money is in Us Dollars 8.6 million Us Dollars and all kept in a big suitcase kept in a secret hide out. and also 86 kilos of gold which he kept somewhere else. I will want to give you information about all what am saying because seeing is believing. i am presently out of Libya because we ran out during the war.why am written you is because i want you to take ownership of the funds and gold which my husband kept because if people knows that it belongs to my late husband they
will size it and report to the Libyan government. my husband fight and died for his master so please i have to keep everything secret until i hear from you. and please all what am saying is just known by the both of us and nobody else.i have 4 children for my husband and nothing to feed them here until i can get hold of what i just told you but i still have to be very carefully not to lose the money or the gold. i will share the money and the gold with you if you will assist me.
just for you to claim ownership of the money and the gold i will give you half of the money and half of the gold when it is under your control. i will tell you how you can receive the money and the gold when i hear from you. also every other details will be given when i see your seriousness to help us receive the both items. please
i also want you to know that the money and the gold are not in Libya both of them are kept in different countries. i will let you know the countries as soon as i hear from you.
i will wait for your reply.
Madam Zinab Mohammed...
Code:

Received: (qmail 3614 invoked from network); 12 Apr 2017 17:05:28 -0000
Received: from unknown (HELO julia.hostnet.nl) ([91.184.19.55])
 by 172.17.0.36 with (DHE-RSA-AES256-SHA encrypted) SMTP; 12 Apr 2017 17:05:28 -0000
Received: from zmail.undip.ac.id ([182.255.0.68] helo=merapi.undip.ac.id)
by julia.hostnet.nl with esmtps (TLSv1.2:ECDHE-RSA-AES256-GCM-SHA384:256)
(Exim 4.86)
(envelope-from <arief@undip.ac.id>)
id 1cyLh6-0002iL-Ix
for info@taglisted.nl; Wed, 12 Apr 2017 19:05:28 +0200
Received: from localhost (localhost [127.0.0.1])
by merapi.undip.ac.id (Postfix) with ESMTP id 18A48116FEE003;
Thu, 13 Apr 2017 00:04:23 +0700 (WIB)
Received: from merapi.undip.ac.id ([127.0.0.1])
by localhost (merapi.undip.ac.id [127.0.0.1]) (amavisd-new, port 10032)
with ESMTP id fxqvj7htZrJX; Thu, 13 Apr 2017 00:04:22 +0700 (WIB)
Received: from localhost (localhost [127.0.0.1])
by merapi.undip.ac.id (Postfix) with ESMTP id B9816116FEDFFC;
Thu, 13 Apr 2017 00:04:21 +0700 (WIB)
X-Virus-Scanned: amavisd-new at merapi.undip.ac.id
Received: from merapi.undip.ac.id ([127.0.0.1])
by localhost (merapi.undip.ac.id [127.0.0.1]) (amavisd-new, port 10026)
with ESMTP id KF5uoKYyDggY; Thu, 13 Apr 2017 00:04:21 +0700 (WIB)
Received: from merapi.undip.ac.id (zmail.undip.ac.id [182.255.0.68])
by merapi.undip.ac.id (Postfix) with ESMTP id B37EC116FEDFFE;
Thu, 13 Apr 2017 00:04:20 +0700 (WIB)
Date: Thu, 13 Apr 2017 00:04:20 +0700 (WIB)
From: Zinab Mohammed <arief@undip.ac.id>
Reply-To: Zinab Mohammed <zienatemd@gmail.com>
Message-ID: <864573291.233373.1492016660659.JavaMail.zimbra@undip.ac.id>
Subject: Dear Sir/Ma
MIME-Version: 1.0
Content-Type: multipart/mixed;
boundary="----=_Part_233367_939074278.1492016660651"
X-Originating-IP: [182.255.0.68]
X-Mailer: Zimbra 8.7.1_GA_1670 (ZimbraWebClient - GC34 (Win)/8.7.1_GA_1670)
Thread-Index: OwQXE6gPbPg5stsHyvaanJIbrHys9w==
Thread-Topic: Dear Sir/Ma
X-SpamExperts-Class: ham
X-SpamExperts-Evidence: SB/hostnet_nl (0.00481920530167)
X-Recommended-Action: accept
X-Filter-ID: s0sct1PQhAABKnZB5plbIY2ROxOw+SiijbkNldqejbTrTXSuCRx/lkvxa8UlWwXPJlNoUINr0DsL
+MidTQ0+TrmXfvJ5kOAncp2ngq2LLPKJs9N9foiUvIxLQJZ1QlEmI/FfcjhbB8Pew7rebGA374qo
W0sxNy/BPk4Yy20ox//0PijDtY58zpCnSCph3Nj57LX4tb0UEys6nuANPgKvn9+nAHrXWyEAqRn5
KG4p26kJYrhsa3ylGauSZLpcYTaUT8NhyXYJYyTjzJCTQCrx6DivcHXhs3TliEYgvhbDC2Fanu4t
G2GJV+0UaGuigCXkj8hrpg3mbQyxBZ9hRhprUkl09XVAMHyaW3geEP+U0HYGrZP59FbK/GMzqPrf
jTsBGJKx5L1n7M3QYU9lMqpwytdobo1BSylU+5cz8N1AcrmAfG/It10I9WR+AGLpIOUWLmQxhsDJ
FxZjvlaMDQ3xJlP/A/WYDS1VI1Snq8vFkCPzHT/duj8SUJwybICHtLBxdy3hYjXxp/I7HGWfZgBr
GevOWFMBAL3VE6F+VxK6VE8jnKuFOt4pT/TNWiea+EZ1aIfVaCHpEB6cFH6WJxE4ZmDlR3hWyszT
DeB3WcqB8fyGAvpDFLiiwr1XWn9lP7ZLaShseoNj9Cf2P0CMoN+G1Hqea2ScEiyZS8fgfqwBrTRL
Xd5VQFzcQ6BTvU/CGf0pJXfLAwmYb90kO4Gb71LTrD+Fdf5jOSWpxORMQIZ6cgy0bs5pvjeP5n1H
0fwyTcKl
X-Report-Abuse-To: spam@avril.hostnet.nl


| | |
| --- | --- |
| IP address | 182.255.0.68 |
| Country | Indonesia |
| Region | Jawa Tengah |
| City | Semarang |
| ISP | Universitas Diponegoro |
| Organization | Universitas Diponegoro |
| Latitude | -6.9932 |
| Longitude | 110.4203 |

---
Permissions in this forum:
You
cannot
reply to topics in this forum