Who is online?
In total there are
8
users online :: 0 Registered, 0 Hidden and 8 Guests :: 1 Bot
None
Most users ever online was
166
on Wed Jul 03, 2019 4:07 pm

JALILA KHAMIS
jalilakhamis01@gmail.com
I HOPE YOUR SOONEST REPLY...........
ma 6-2-2017 17:33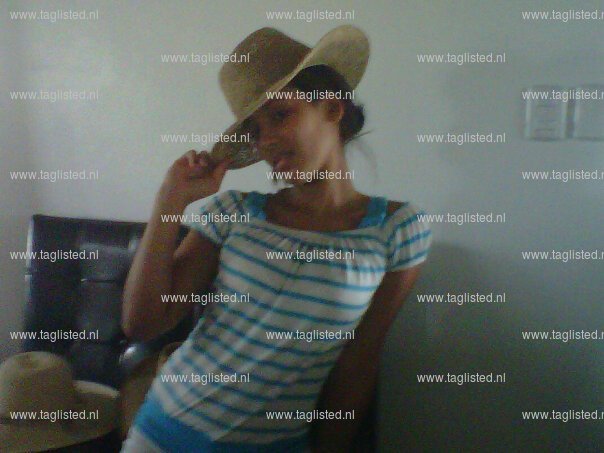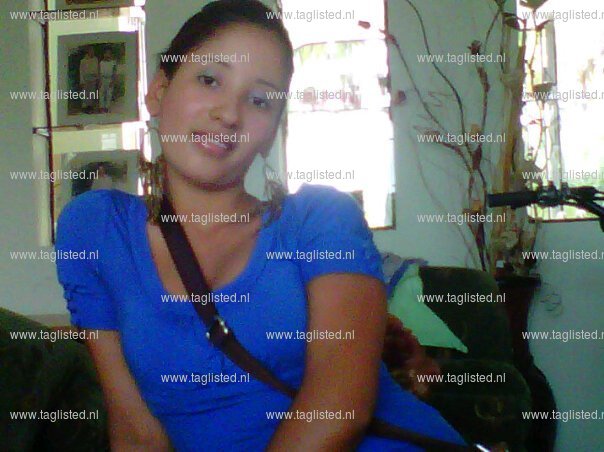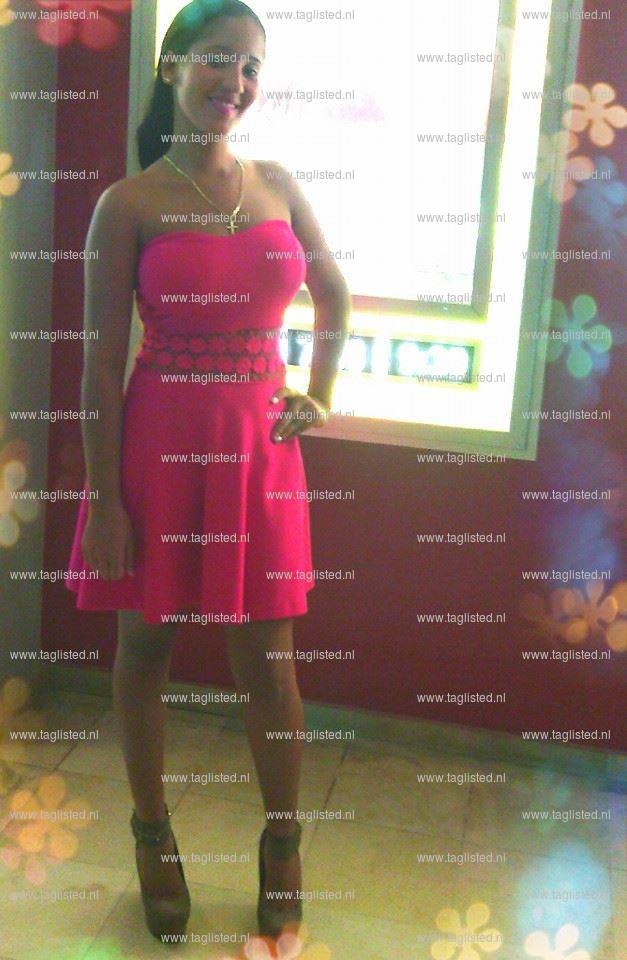 Dear one,
I believe you are doing fine, i am more than happy in your reply, How are you today? l hope fine. Mine is not too good due to my suffering condition here in Dakar Senegal. let me introduce myself. My name is Miss JALILA KHAMIS. I am (24) years old, single and never married, 5ft 8 inches Tall, 55kg weight, black hair and brown eyes,
I am from Darfur Sudan  in central  Africa and presently, I am residing in a church Orphanage home here in Dakar as a result of the civil war that was fought in my country some years ago. I lost my both Parents during this deadly Political War that Damaged Thousands of innocent Souls in Darfur Sudan. My family was among the first target of the rebels because my Late father was a Successful business man and also a politician supporting the Present Government when the problems was about to start. Due to this all the members of my family was Murdered in a cold Blood and our family house was set blazed. I was Lucky and escaped death because i was in bordering school when this deadly incident took place.
It is only myself who is alive now and l managed to make my way to a nearby country Senegal where l am staying now and never pray or think to step my legs in that bloody country called Sudan.
I would like to know more about you. Your likes and dislikes, your hobbies and what you are doing presently.
Secondly, it will delight me to have a friend like you whom could be trusted and understood at all times. I will crave your patience, to painstakingly go through my mail and feel the pains and sorrows am presently passing through.
All the story of my life and I have the believe you will be rich in compassion to see through my pains,
Go through this link now and you will understand it better.
http://news.bbc.co.uk/2/hi/africa/4038669.stm
I felt devastated and withered each time i recall the lost of my adorable family.............every hour of the day my heart bleeds all for this great lost but i thank god for my life today and i belief with his grace and by your help all my sorrow and pain will be over.
Darling, I kept this issue secret from everyone no one in this refugee camp knows about this but it touched my heart to disclose it to you because of your heart of Compassion and Tenderness which enriched my heart to know that you will be the perfect one who could assist me with Honest, Trust and Sincere heart. to achieve my dream and also regain my freedom from this hell fire called refugee camp to live a free and better life again there in your country.
Sweetheart, as you go through this i want you to cross your heart and promise me you will keep all this secret to yourself because i am always afraid of loosing my life or my fortune in the hands of evil men again, you should know there are many people out there looking for whom they will take advantage of their difficult situation mostly in a type of my which made me seal it secret. when my late father was alive, he had an account which he opened with one of the leading bank which he used my name as the next of kin, the deposited amount is, $5.2 Million Dollars. I waited to reach 24 years because in the bond certificates of the deposit account was written that; should accident happen to the account owner, the next of kin would inherit the money after attaining 24 years but i can not do it personally being under United Nations refugee control.
I have communicated the bank and was searching for a sincere person to help me retrieve the money from the bank hence the bank said a person with refugee status is not allowed to transact directly with them being a clause from United Nations.
Am doing all this because am not getting younger any more, i need that money to be able to regain my normal life out of this camp then get back to school again so i can finish my studies because it was during my first year in the University the incident took place which made me orphan and homeless also disclosing me to the world of sufferings, pain and sorrow which i never expected in my life.
Please, I will like you to help me transfer this money to your account with trust, honest and pure heart because the bank instructed me to appoint a foreign trustee partner who will represent me to transfer the money to his foreign account on my behalf due to my refugee status.
please, help me, then after the transfer, from it you can send me some money for me to get my traveling documents and air ticket to come over to meet with you there in your country Or if you can assist me to get out from this camp to meet with you over there in your country then we get the money transferred to your account once i arrive.
I kept this secret to people in the camp here but the only person that knows about it is Reverend Father Neul Anderson because he is like a father to me, he is our camp supervisor and he is also the Reverend Minister in charge of the church in this camp owned by United Nations. His office telephone number is (+221 70 898 2995).
I don't have a personal phone for direct communication with you but you can call me through his office telephone number ( +221 70 898 2995 ) so that you can hear from me to enable me tell you more about this OK , anytime you call him, you tell him that you want to speak with Miss Samira Abdi, in room 25 women hostel then he will send for me from the hostel to come to his office to receive your call because i already told him about you in-case you call.
It is true that we just meet some days ago before i bring this issue to you but remember, i did this due to my sorrowful, painful and ugly situation in this prison called refugee camp and i have heard enough about your country, i wish to come and settle down there to live a better life.
I will tell you more about this and the steps to follow after reading your reply if you will be willing to assist me with full trust and honest mind.
Attached here is my picture. May god be with you as you think over this issue together with my sorrowful situation in this prison so called refugee camp.
I can't wait to read your soonest reply.
yours sincerely,
Jalila Khamis
Code:

Received: (qmail 15429 invoked from network); 6 Feb 2017 16:33:26 -0000
Received: from unknown (HELO kate.hostnet.nl) ([91.184.19.33])
 by 172.17.0.15 with (DHE-RSA-AES256-SHA encrypted) SMTP; 6 Feb 2017 16:33:26 -0000
Received: from mail-ot0-f174.google.com ([74.125.82.174])
by kate.hostnet.nl with esmtps (TLSv1.2:ECDHE-RSA-AES128-GCM-SHA256:128)
(Exim 4.86)
(envelope-from <jalilakhamis01@gmail.com>)
id 1camEG-0005An-DB
for bulk@taglisted.nl; Mon, 06 Feb 2017 17:33:26 +0100
Received: by mail-ot0-f174.google.com with SMTP id 32so65894424oth.3
       for <bulk@taglisted.nl>; Mon, 06 Feb 2017 08:33:24 -0800 (PST)
DKIM-Signature: v=1; a=rsa-sha256; c=relaxed/relaxed;
       d=gmail.com; s=20161025;
       h=mime-version:from:date:message-id:subject:to;
       bh=xE6WRMzzMizl+cSdkyAwU1I0Yk8okfVGq6y4huEzca8=;
       b=GK1mYBB7sBYBpXZi8xsmQ/fovMGL/oxm7w1egMJ/AOXNwbtNbxFsMSYEJK5zg5mf/w
        uYcJj5UwXToNMkw7iUyf3eODvU4MjYG5Ne7CwnszPMOrjYjQKWDbLOQlms27/DO7Lwby
        vX5LcVFfcLV7LgkQ8qLXQUUDOGGMo4JQEPWXuwYtbpsD6acM1UHZcYSJH1sTArb6CN0a
        idclhs93NzUsOFQXSmVs3W9Ag9qsTltgST7YVJx7B3p9DJcjvW/2uMLrTGduUBIt45LA
        ZsgphiQvY5aN7HHgQVZK4klJ/aWsd2wTA2aGMa9ZbiVF68b+TUMUtl6bsk6RgEEO9iHS
        AEBQ==
X-Google-DKIM-Signature: v=1; a=rsa-sha256; c=relaxed/relaxed;
       d=1e100.net; s=20161025;
       h=x-gm-message-state:mime-version:from:date:message-id:subject:to;
       bh=xE6WRMzzMizl+cSdkyAwU1I0Yk8okfVGq6y4huEzca8=;
       b=ZCSyCzRPtCapHu4i+nz0F6hfwCB1LtftsIBRoWnB2qkK6wcIlDL7/QnwlLxBHslisP
        8xj3DbIxrL3lsrJ0TjzYzduHqmMNyR9S6VNL600rXOmEkwtHdyrDuvm1E4AYV/oXxPgn
        ODC+r8VFOak1epTNntjW6xDQd9Lp4hVP8fnmz440KMTxCfT+LphnDbPgnGNc3nfwCyPn
        U3jMgO3d1aH0eSq3lNnbVHQKHki5iFdP71W9WJ1EJlujhte1FWd8l8D5nYODGJ6hlk9w
        S4dr9ci1eTJGpfgSROHwu0rcSppWhCW7Lynyub8adu2GyaiRPKzvP6hTHz2EiZ9NBuXh
        7aEA==
X-Gm-Message-State: AMke39ldmoEw9+MRnF38i64yXnS8+58WK01ko4l446PYpl3tI1Hm10DuahK1q9RYVbd9n+5oSWCqKV+DNabddg==
X-Received: by 10.157.3.244 with SMTP id f107mr4968735otf.22.1486398802068;
Mon, 06 Feb 2017 08:33:22 -0800 (PST)
MIME-Version: 1.0
Received: by 10.157.32.227 with HTTP; Mon, 6 Feb 2017 08:33:21 -0800 (PST)
From: JALILA KHAMIS <jalilakhamis01@gmail.com>
Date: Mon, 6 Feb 2017 16:33:21 +0000
Message-ID: <CADJ8MGO=W=Bdzzz7bZApG3isXdojKjEJ-9TVCRi7xHhvp40q-A@mail.gmail.com>
Subject: I HOPE YOUR SOONEST REPLY...........
To: TagListed <bulk@taglisted.nl>
Content-Type: multipart/mixed; boundary=94eb2c0c13fc97bbb10547df3097
Received-SPF: pass (kate.hostnet.nl: domain of gmail.com designates 74.125.82.174 as permitted sender) client-ip=74.125.82.174; envelope-from=jalilakhamis01@gmail.com; helo=mail-ot0-f174.google.com;
X-SPF-Result: kate.hostnet.nl: domain of gmail.com designates 74.125.82.174 as permitted sender
Authentication-Results: kate.hostnet.nl; dmarc=pass header.from=gmail.com
Authentication-Results: hostnet.nl; spf=pass smtp.mailfrom=jalilakhamis01@gmail.com; dkim=pass header.i=gmail.com
X-SpamExperts-Class: unsure
X-SpamExperts-Evidence: Combined (0.83)
X-Recommended-Action: accept
X-Filter-ID: KnJmo4tfeele54viduzbHMoGo0RUv5+Y8yLBZClD2uD2ECg1cBiJaG7XJSFJIop5AtC+7XOcqD3s
nk2iedVq0hTxmlfHeYXA7oHkhQ+zk2lDT2UE1eLG58+UNQXruPonjHJJomoe4SutN62N9cfqPRsK
9j3PdDBH9AHSk6CpHUpOm8q8t5Gd0OgxTMlmZTXeR7AfxHluFx3idx/4XUFSXcFnoaYhN2T9gIQz
GELDkduJq3ZQ4cKLTapwOZV08DZ+JqTXraXC7l4Fm1SI7+5uIXxHQHq93vv/qHuhZP3Ova0ccBIk
1Sag4dKiqCrF8eZZR9jGI/xAOwlWMjuugoyhdUILjMOBU/8hR55QIc6lwfUkVpG9Q3jsD9g+eiYc
8TmqoP93qvu+hhTRfRtu64yLqt9y1in43yrcMsj+2fCE8psltIKN5lRmDt6Qp1yFTSpIP3H/b2nf
MFIr5Q4ogIL1FR5r5VRQl62OxuP3/6z2ZXS2gtTuNsHEaAOfpzqxgxB4m8WHSjasMnopKCxfdIQ6
DLXFgoP8hVNWfFjX9HhTpmmDqE+X/czcI5QK7VzPhB1SwmQtNYHfEW2yuSNeFqxm0rBm96W5sRWn
ol2hfSCNPJotD6law6bt6xpGecmdEH+z6J1fhOzjF0b4LXcjJZ5lonh5LPl6+2JLWP/9XlmUKIZ5
82UTSyUuX6kDlkk3LlaL9Rt90rFr2VYjL/C/Z40ZJBWH7ibhwbG0q8fSly78i/4Bg+fgOaDhnt+x
Lo9/BvXFIJGycaszQkzNBp2u0/9f78/t05N3BoBbHVoSwcD2kLA=
X-Report-Abuse-To: spam@avril.hostnet.nl


At Mon, 6 Feb 2017 16:33:21 +0000, the email sender jalilakhamis01@gmail.com sent you an email from the IP address 74.125.82.174 located in United States, Mountain View.
| | |
| --- | --- |
| Email Sender: | jalilakhamis01@gmail.com |
| IP address: | 74.125.82.174 |
| IP address country: | United States |
| IP address state: | California |
| IP address city: | Mountain View |
| IP Postcode: | 94043 |
| IP address latitude: | 37.4192 |
| IP address longitude: | -122.0574 |
| ISP of this IP: | Google |
| Organization: | Google |

---
Permissions in this forum:
You
cannot
reply to topics in this forum