Who is online?
In total there are
10
users online :: 0 Registered, 0 Hidden and 10 Guests :: 1 Bot
None
Most users ever online was
166
on Wed Jul 03, 2019 4:07 pm

yul.iy.as.iz.i.nts
yuli.y.asizints@redwoodhillsponyclub.org
It s hard to find happiness)
vr 12-5-2017 23:30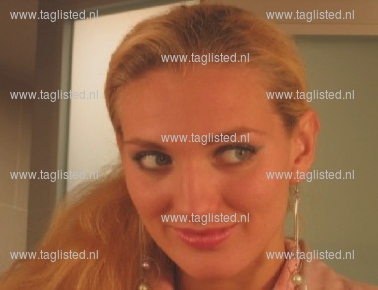 Hi friend!
Information on me.
To me 29 years, my name Yuliya.  
was not married, children are not present.
Everything good in my life, have friends and parents but there is no man who would love me. I m looking for reliability, mutual understanding, respect.
When you can answer, I will write more about myself.
Yours Yuliya.
Code:

Received: (qmail 6377 invoked from network); 12 May 2017 21:29:44 -0000
Received: from unknown (HELO summer.hostnet.nl) ([91.184.19.37])
 by 172.17.0.35 with (DHE-RSA-AES256-SHA encrypted) SMTP; 12 May 2017 21:29:44 -0000
Received: from mout.perfora.net ([74.208.4.197])
by summer.hostnet.nl with esmtps (TLSv1.2:ECDHE-RSA-AES128-GCM-SHA256:128)
(Exim 4.86)
(envelope-from <yuli.y.asizints@redwoodhillsponyclub.org>)
id 1d9I87-0000jc-7c
for bulk@taglisted.nl; Fri, 12 May 2017 23:29:44 +0200
Received: from infong950.perfora.net ([74.208.180.119]) by mrelay.perfora.net
(mreueus002 [172.19.143.3]) with ESMTPA (Nemesis) id 0M1YlT-1e2lAK25iT-00tWAo
for <bulk@taglisted.nl>; Fri, 12 May 2017 23:29:41 +0200
Received: from 5.62.159.151 (IP may be forged by CGI script)
   by infong950.perfora.net with HTTP
   id 0Ehb67-1dr7PL0AhH-00j58S; Fri, 12 May 2017 17:29:40 -0400
X-Sender-Info: <339678223@infong950.perfora.net>
Date: Fri, 12 May 2017 17:29:40 -0400
Message-Id: <0Ehb67-1dr7PL0AhH-00j58S@infong950.perfora.net>
Precedence: bulk
To: bulk@taglisted.nl
Subject: It s hard to find happiness)
From: =?utf-8?B?eXVsLml5LmFzLml6LmkubnRz?= <yuli.y.asizints@redwoodhillsponyclub.org>
Reply-To: yuliyasizin.ts@gmail.com
MIME-Version: 1.0
X-Mailer: PHP/5.2.17
Content-Type: multipart/mixed; boundary="3a2b0363582a6153454122cc028dea84"
X-Provags-ID: V03:K0:DO2CxvMhOK4YDaEtlOLXppRtMh4+GoZivWnUTIWS/+JsbC0+IWI
VGi9HMiPCD7LxgHzLtN0256zp7J5GQ5fblKLT8vfLbB1tuz69IRfOTqrzkwkx9ld4gWYI7g
vwpnywjH0+rQ5Jg1F/YN7E9/NWkaBgr+01HkkdNyxvMlzwq6AlGHSLpONkC1X6eyS7L0ne7
wnaDmcsnBWSzef5o4rcSTiv/DAZtJ2BWGkif5oUYwI=
X-UI-Out-Filterresults: notjunk:1;V01:K0:xaapchfAI2E=:1dKda5sa9IE13Jr1kA2eg6
ytBPHrikdcjX6a47a22LHBaV78XA3/msNTXuTtJbODHdtNDZPKx6hc4WZaHjfCwvLD8X1IE9B
7vaNDlQtJa+QK4Hl0JtSmcgemKE9RuKQWZYWIXzQ16l3oHH3tepSntf8lZE29Y0p32TXI8bs+
yxK/qOpQWHcnq3d23s+7zm25r9562BgEC04BXt8vzYKrczjjadduf6nY9hoI8SJeizTHvbI/A
VNOujYr7/SLUcvA2cBQ9AlPk/ms27u9tdlwg4VKUbVp26ZIDJ+pFNa7RSAbvlinDnnqodFev7
lkdwVRG19qUteE3M3U7HL97HnjO7dyLY8WqCU/SooJiHF70HkJS9x+GOYiXgKT5T/k4+sA8ca
f0aBPVXnAy21pzPPsVqV5RPPlmHs3PaXNrgCe0q8L+fY3COVEHnO6Ut+F9jgNx4otzFh8I/U+
J9gHJ+jJE9eWb3Q1iLmgPCRQkBc0leYUsXvos60PV35CykyXq71dlMIf400dvkoRssV3UuLlc
JMqq5sjT0hzrVvBGgS6mz+xSQIEzV2UhmWTR6X2h7LiuEHINk5ZgBI7OY/fxr3+q7sgKG50Hn
G/UpHRLfbSB964iuPiOo3sNyrEhGBaF+tAyTcfQ3EHk0tkLWa3L1ck3nPQwxIouLbUV9MIXoQ
amWxz4zN8gND4imTFZrSayX8kD40LCMgZfevGUJU4NMRUmVfzwEmXcT3xjpS4Mv5FsYw=
X-SpamExperts-Class: unsure
X-SpamExperts-Evidence: Combined (0.85)
X-Recommended-Action: accept
X-Filter-ID: s0sct1PQhAABKnZB5plbIZXnyZX8eSScXG1QsI+diTOEZURNR5i1bvxPlXrkl6AqH4yVDzsckaZV
11vNzPx1QMGiutWywFB3rxfTBgX1TzkeSr8yYBVU3GfkiMpZOm7YkYfvetPY+UBbAqSGCB/hNdw+
bAV0o+iK4WsRSIrb6DwqlLtQfjGkyTDRH7oVOn3yxT71da4LJL9XYvK/yyiCNbX3G6yugE++0UYX
VR998I75AjM9xfGzGUMYbbErmTjEBs9cB5lVJqEFsU1nVi7UJpUXZqLH7Kh7GbSyzH+ZxdLfX8Td
qEXkwxwMjsp2mNAp75XeGfkoWzHcUWUQ/pkD1umTUx7YTA8ni8F/ytL4HhzNZEd2TfVUpRVtdRDs
Q+ucYD+FDG4bbjXLIJShEfWQIwTJsjWw5+0eZIpQIcK9yrT3pABvMO1DtvQGh3Mr7uLcfp1RZqx1
nXNdIBZy2jXHkgDkKq5loUMMaNj5KROP4LvFtB4P2N6ixyOOKdtVco5vIK/1NH5THMtlYvyHAYGO
GiBSlmzUPRo9hlcoDyF6CTA6v5SXTlmRZ3NJnqpVMe2tu/Et3YvyNcEAYU6mJxtSEmZJEvlFWhNM
aduVsSFQVPRzHDeqqFz43py4SDhdaHkWuF6zepJDMzKB9XYjEM+6/55yKBQ69/n6qsvPdXMVpO2A
c/6yLRv0E1WjgvdkaPEn2titfOjo27VsmUXl5Dlu0OjuAPuRs/8+5zlT9hdpfb1y/2wYf/Tn/5nu
F/1T3PD0WgEDc/kcud/W7Vv3Jw3raQ==
X-Report-Abuse-To: spam@avril.hostnet.nl


| | |
| --- | --- |
| IP address | 5.62.159.151 |
| Country | Germany |
| Region | Berlin |
| City | Berlin |
| ISP | Link Telecom LLC |
| Organization | IP Trusov Ilya Igorevich |
| Latitude | 52.5155 |
| Longitude | 13.4062 |

_________________
**Test Profile**

Jack Cunter




Posts

: 9


Reputation

: 1


Join date

: 2011-08-13




---
Permissions in this forum:
You
cannot
reply to topics in this forum